The Uwell Crown B Pod Kit is a versatile and powerful device that offers an exceptional vaping experience. Constructed with high-quality materials like PCTG and Zinc Alloy, this pod kit exudes durability and style.
With a generous e-liquid capacity of 3.5ml Uwell Crown B Empty Pod Cartridge, the vape ensures longer vaping sessions before needing to refill. The kit includes two coil options: the UWELL PA Coil 0.3 Ω M, ranging from 25W to 35W, and the UWELL PA Coil 0.8 Ω M, ranging from 15W to 18W. This allows vapers to customize their vaping experience based on their preferences.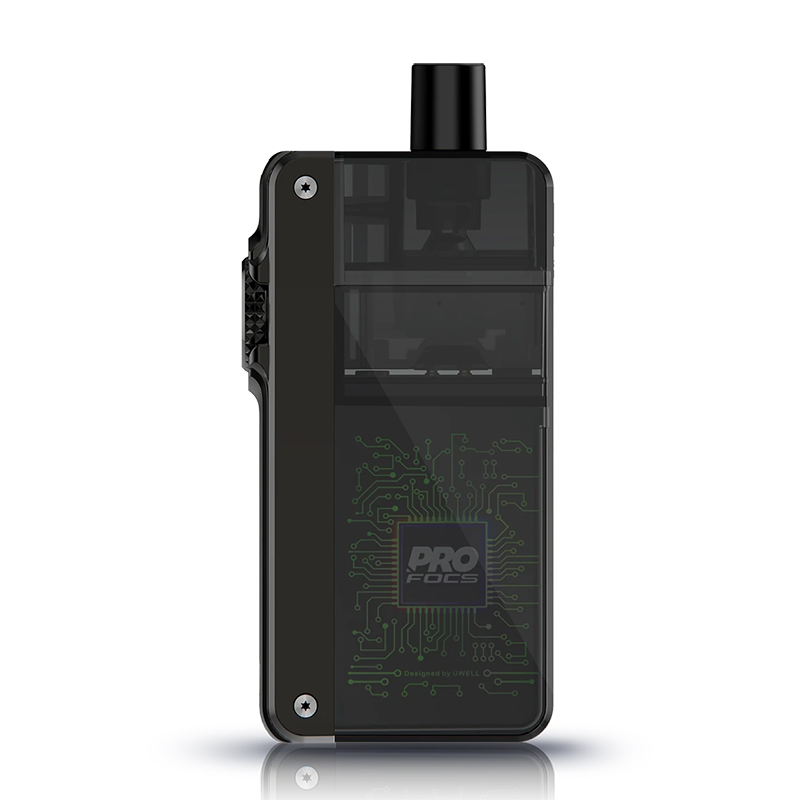 Powered by a built-in 1150mAh battery, the Crown B uwell provides ample power for a satisfying vape throughout the day. The device features a 3-tiered power output system, allowing users to adjust the wattage to their desired level. The button-activated operation and power output indicator lighting provide convenience and ease of use.
One of the standout advantages of the Uwell Crown B Pod Kit is its pod-based sliding switch airflow control, allowing users to adjust the airflow to suit their vaping style. The secure button lock function ensures that the device won't accidentally fire when not in use.
Additionally, the Crown B Pod vape comes with multiple-protection circuitry, providing safety and peace of mind during use. The Type-C port enables fast and efficient charging, ensuring minimal downtime between sessions.
In comparison to disposable vape options, the Uwell Crown B Pod Kit offers the advantages of cost-effectiveness, reusability, and customization. By utilizing refillable pods and adjustable power and airflow, users can enjoy a tailored and more sustainable vaping experience.
In the end, I think that Uwell Crown B kit is a reliable and versatile vaping device that combines style, functionality, and user-friendly features. With its durable construction, adjustable power and airflow, and refillable pods, it caters to the needs of both beginner and experienced vapers. Elevate your vaping journey with the Uwell Crown B Pod Kit from vapes online.
Recommended Products:
miami mint elf bar flavor
elfbar bc5000 ultra strawberry watermelon peach
Read More Related Articles: https://www.vapingnews.ca/complete-guide-to-uwell-crown-b-kit/