This time let's look at a new vape starter kit that is the exclusive offer by VapeSourcing. You may be familiar with the previous 500mAh Myuz Astora Pod System, and now this kit named Myuz SS5 is a new member of the Myuz family.
At the first glance of the MyVapors Myuz SS5 Kit, you'll be attracted by its colorful resin panels, cause the pattern looks just like the appearance of Jupiter. Powered by dual 18650 batteries, the output can reach up to 220W. On the side, there is a large HD color screen that displays specific data as well as some buttons for you to operate.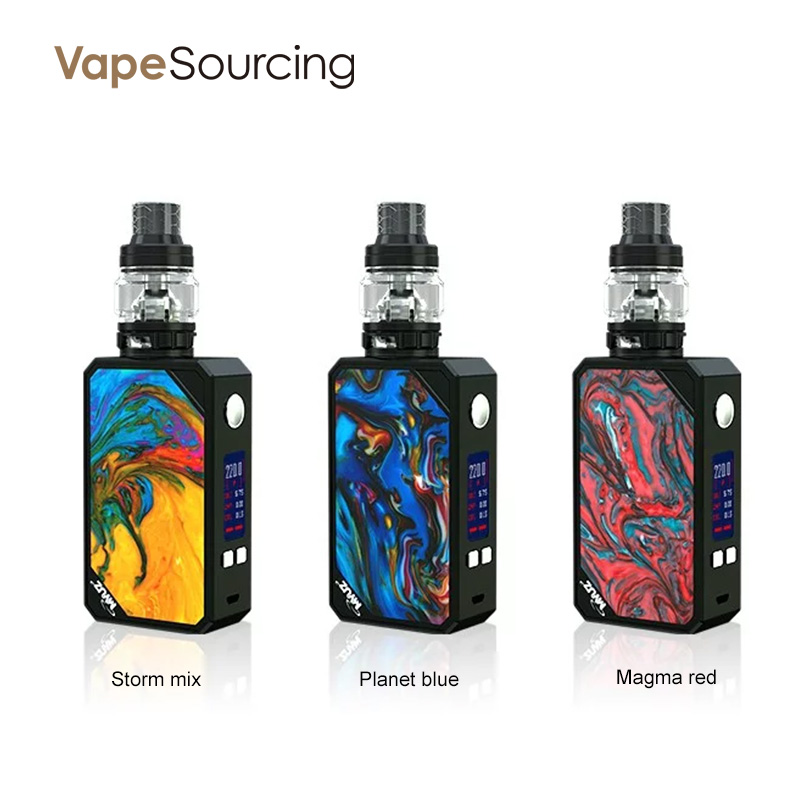 And the Magnetic Battery Door provides a brilliant and great visual effect, it also makes battery replacement easier. As for the Myuz SS5 tank, it comes with a large capacity of 6.5ml and a super convenient top filling design. Plus the revolutionary SS5-N Coil and SS5-M Coil, the Myuz SS5 will bring you an unexpected experience.
You may also like this: cheap myuz astora
Related blog: CoilART LUX 200 Or Wake Mod Bigfoot? Which 200W Kit Is Better In Flavor Production?