This time I'm gonna share a fantastic match of a squonk mod regulated and a BF RDA. I have experienced an unprecedented feeling when I vape with them. Hope you'll like them. Ok, here we go!
Firstly we look at the Dovpo Topside Dual Mod which builds upon the original Topside Mod with even more power and improvements. Powered by dual high-amp 18650 batteries, it can fire up to 200 watts. Meanwhile, it features the same revolutionary top fill squonk design with a 10ml capacity juice delivery system along with an adjustable wattage mode and multiple temperature control modes.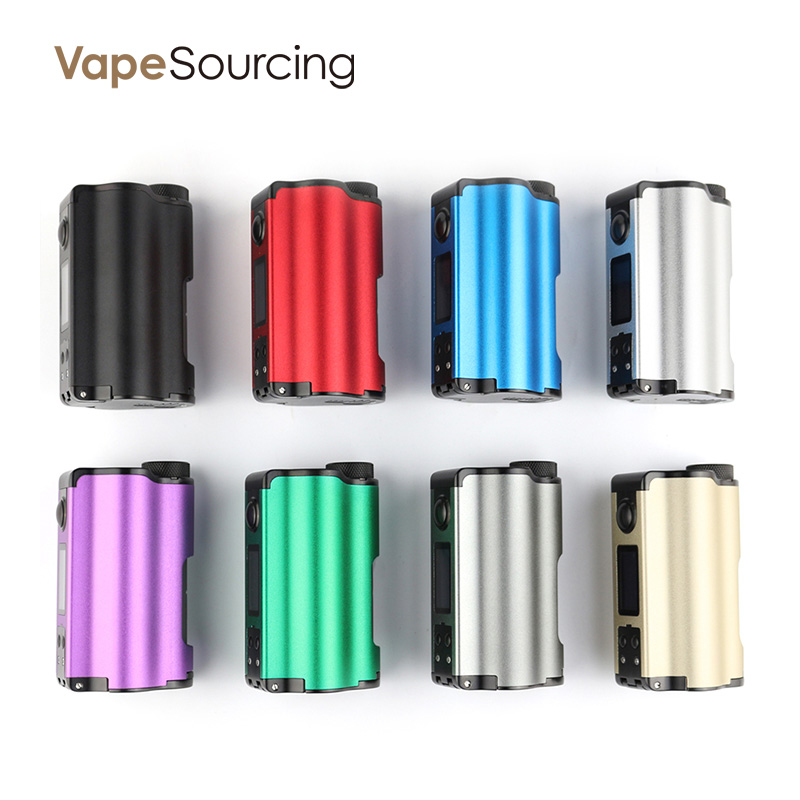 There is also a large and vibrant 0.96″ OLED display screen which can be hidden by activating stealth mode. At last, the Topside Dual is firmware upgradeable and may be charged via the side micro USB charging port. Do you like it?
What I pair with the Topside Dual Mod is the Asmodus .Blank. Constructed of premium stainless steel, the .Blank RDA utilizes a build deck design similar to the Bunker and C4 RDAs, with large, wall-like posts located on each side of the atomizer acting as chamber reducers, condensing the vapor produced in the chamber for peak flavor and vapor production.

You can tight the leads of the coil in place with the use of two hex grub screws, and the outer curved edges of the posts allow for the leads to be trimmed to the perfect length after the grub screws are tightened, making installation a breeze. In addition, the bottom of the large juice well takes a concave form, allowing for any juice fed into the RDA to be funneled towards the wick. Just attach it to the Topside Dual and try your favorite e-juice.
Related blog: Is SMOK MICO Better For Nic Salts Than Vaporesso Renova Zero?