The new product released by Uwell this time is a vaping device with a special shape. The main part of the device is made of matte material, and there is a button on the front that blends perfectly with the color of the device. The screen below allows people to clearly understand the use of the device. The part where the main body and the pod cartridge are connected is a transparent design, and you can see the capacity of the e-juice. The colors currently available for the device are six: Black, Purple, Grey, Green, Blue and Red.
The Uwell Crown D is a pod vape kit with a 1100mAh built-in battery and a configuration that can output a power range of 5-35W. For some beginners, it is an ideal choice. At the same time, thanks to the slim and portable appearance of the device and a variety of ignition start modes, whether it is for daily use or carrying it out, it will add unexpected fun to your life and travel.
The content of vape juice that Uwell Crown D Kit can hold is 3ml, you have a variety of freedom to choose e juice, such a semi-DIY design can greatly enhance your vape experience. The Uwell PA coils on the Crown D not only provide MTL vape, but also support RDL vape at the same time. The device also has the ability to change airflow patterns through settings, and a vape that lasts all day is sure to please you.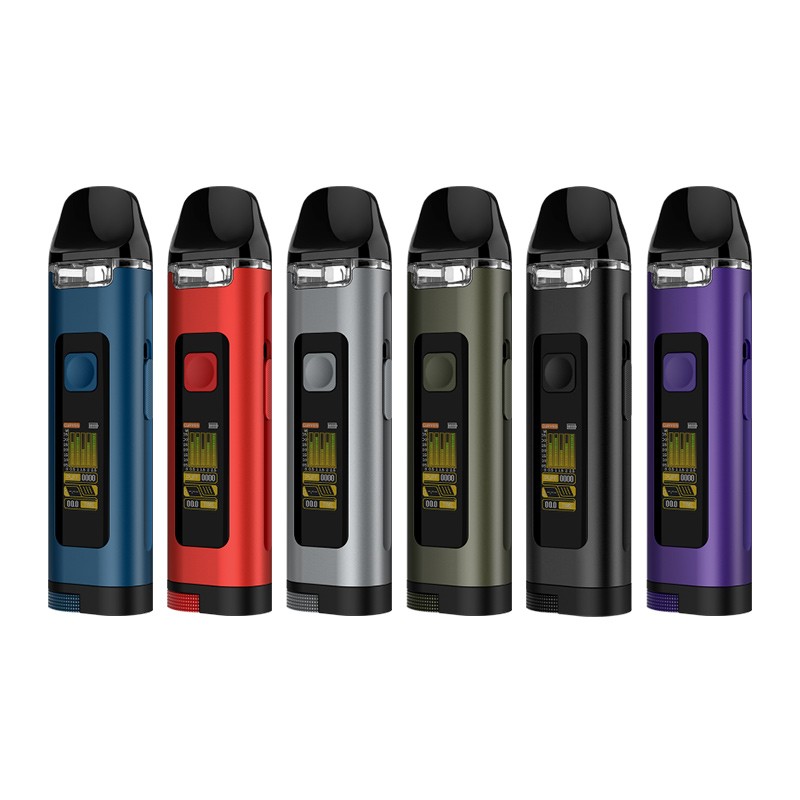 Specifications:
Dimensions: 106mm*28mm*18.5mm
Pod Capacity: 3mL
Battery Capacity: 1100mAh
Wattage Range: 5-35W
Fill System: Top Fill System
Pod Connection: Magnetic
Coil: Uwell PA Coil Series
Material: Aluminum-Alloy
Charging Port: Type-C
Features:
0.96″ TFT display
Bottom USB-C charging port
Button firing
1100mAh integrated
Bottom refill method
Puff-activated firing
Recommended Products:
Uwell Crown D Pod Cartridge
tobacco flavored vape juice review
Read More Related Articles: http://vapekitssale.org/best-vape-tank-vandy-vape-kylin-m/