Heavy industrial and mechanical styles have become popular in pod vape kits! This style can be seen everywhere, which is a kind of benefit for military enthusiasts and boys, and also attracts more and more female fans. The cold and hard industrial style is not only the preference of male vapers, but also expresses a kind of expectation and yearning for the future. The combination of mechanics and aesthetics creates a unique and charming style.
Caliburn is one of Uwell's most satisfying series. In the past two years, the Caliburn series has also continuously exported amazing products. As the latest product of this series, Caliburn TENET deservedly received a lot of attention and attention. Uwell Caliburn TENET is not only unique in design, but also highly playable. Combining retro and future sense of technology on one device, the complicated and three-dimensional patterns make the whole device more incredible.
Uwell Caliburn TENET is compatible with both Caliburn G Coils and Caliburn G2 Coils. The patented Pro-FOCS technology is one of the highlights of this addition, which will bring you an unprecedented taste and experience. The operation of the top filling system is very simple, whether it is from the perspective of user experience or environmental protection, it is a great design. Caliburn TENET has a built-in 750mAh battery, which can output up to 16W of power, meeting your needs for MTL Vape and RDL Vape at the same time.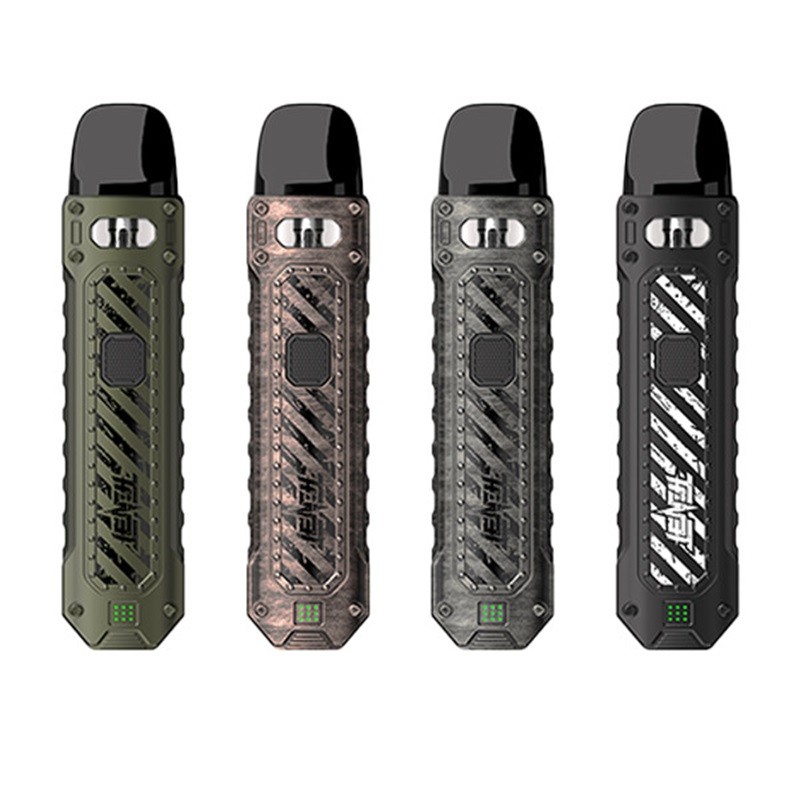 Specifications:
Size: 110.9mm*25.1mm*16.3mm
Battery: Internal 750mAh
E-liquid Capacity: 2ml
Output Power: Max 16W
Materials: Aluminum Alloy
Dual Activations: Auto-Draw & Button Firing
Colors: Carbon Black, Olive Green, Iron Gray, Copper Red
Features:
Multiple Coils Support
Large E-liquid Check Window
Vibration interaction
Adjustable Output
Large Battery Capacity
Satisfying MTL And RDL Vaping
Precise Airflow Adjustment
Button Lock Function
Pro-FOCS Flavor Adjustment Technology
Recommended Products:
cr 5000 elf bar
jellybox nano ii
Read More Related Articles: https://usejuicesale.com/compact-and-durable-lost-vape-centaurus-m200-vape/