The newly launched king song b-box disposable vape kit is a powerful, easy-to-use and stylish electronic cigarette. If you want a perfect disposable vape kit, then you must try it.
The 1000mAh battery will provide enough power for this disposable vape kit to last 7000puffs. You can enjoy the vaping experience for a long time without worrying about running out of battery power. The 15ml prefilled e-juice tank can provide the capacity equivalent to 50 packs of traditional cigarettes, which is enough for your daily use without cumbersome filling.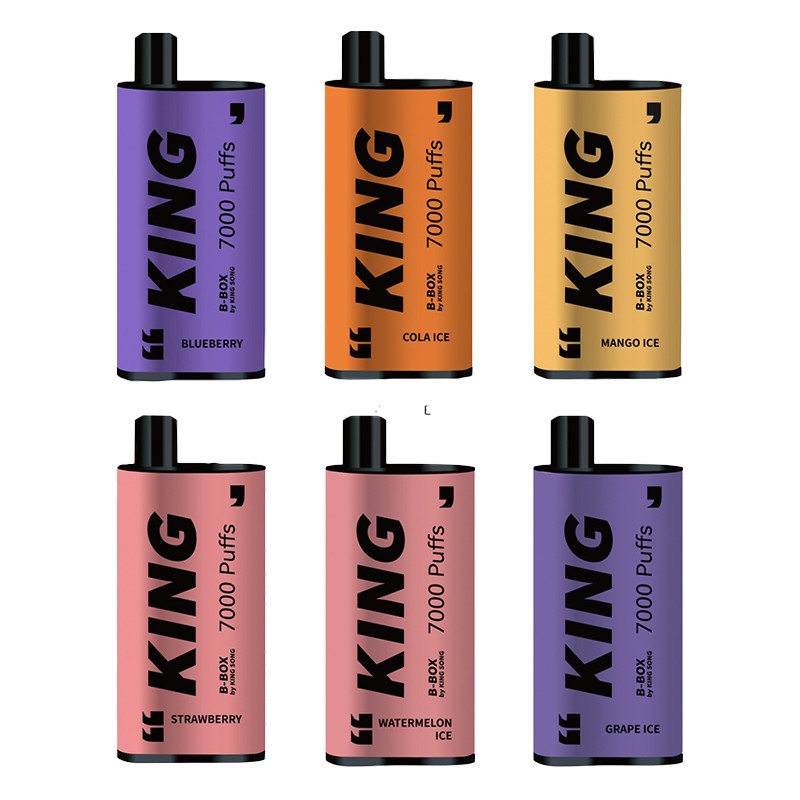 This is a vaping device, which means you only need to draw air from the mouthpiece to activate the device and start vaping. If you are a novice or tired of complicated operations, then it is very suitable for you.
The device also has LED lights that indicate battery charge and the amount of e-liquid remaining in the tank. LED lights change colour as battery power and e-fluid levels drop, letting you know when it's time to charge your device or refill your tank.
The device is also compact and sleek, making it easy to take with you wherever you go. If you're looking for a reliable and convenient vaping device, look no further than King Song's B-BOX disposable vaping kit.
More new products are available in online vape shops, you are welcome to choose.
You might also like:
pineapple coconut ice clouds elf bar