These days I found two luxury vape kits near me. One is from the CoilART and the other is from the Wake Mod. You may like them if you're in the hunt for high-performance and luxury devices.
Firstly we look at the CoilART LUX 200 Vape Kit which is an exemplary vape system. Crafted from durable zinc alloy, LUX 200's chassis is durable enough to withstand light to moderate drops and falls. The magnetized side panels are formed from reinforced UV-printed glass panels to add a luxurious design element and can be removed on either side.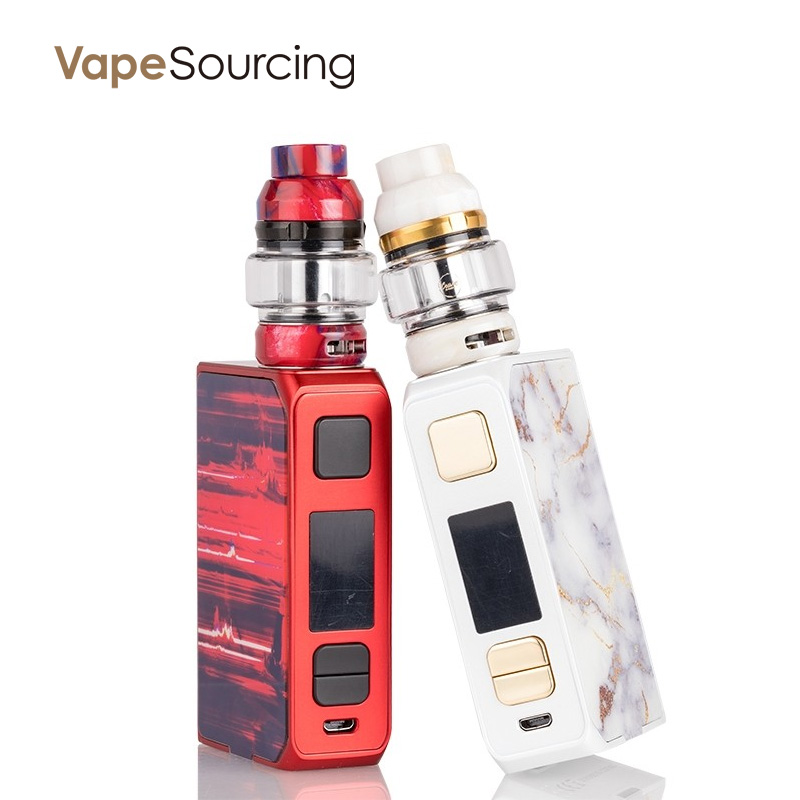 In addition, the kit comes ready to match wire resistances in temperature control mode or can be used as a simpler sub-ohm vape by setting the desired wattage. Unlocking a range of 5-200W, the CoilART Lux calls upon the proprietary EAGLE Chipset within to reach resistances as low as 0.05ohms. Featuring spring-loaded self-adjusting battery contacts and exquisite visually striking glass inlays, this starter kit embodies the balance between luxury and performance.
The Wake Bigfoot Mod Kit may catch your eyes if you don't like the LUX 200. Accentuated with shiny gold trim or other intricate design options, the Bigfoot mod rocks it neatly contrasted against the soft touch matte finish. Within the high-end chassis sits the proprietary chipset, unlocking the full temperature control potential of this device, reaching wattages as high as 200W and resistances as low as 0.05ohms.

A 1.3″ TFT Color screen displays relevant vape data back to the user and allows for proper selection of wire coefficients. Paired with the Bigfoot sub ohm tank, providing exception vapor and flavor production with dual slotted bottom airflow control and mesh-coil technology.
Related blog: Geekvape ZEUS X RTA-A Perfect Match For The VOOPOO X217 Mod