This time I'm gonna introduce the Big Boy Mega Vape. If you are after a long-lasting and rechargeable disposable device, this is exactly what you want. Let's dive in for more details.
With a novel form factor, the Big Boy Mega is designed to twist your taste buds with fresh and enlivening flavors. Powering the device is a built-in 500mAh battery, this allows you to enjoy 5000 puffs with satisfactory mouth-to-lung vaping. Each setup comes pre-filled with 11ml salt nicotine vape juice and the nicotine strength is 50mg.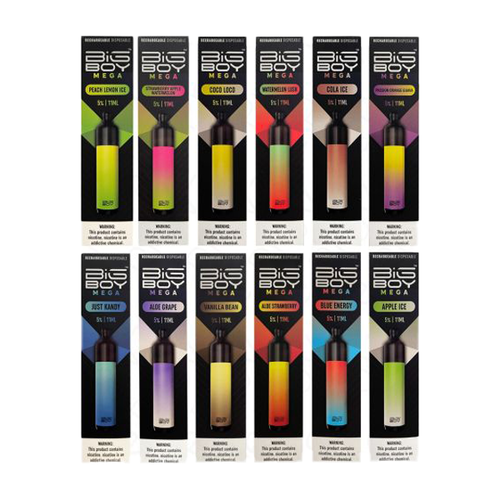 By the way, the airflow of the Big Boy Mega is adjustable, which helps in tailoring the air production and the level of flavor. Moreover, even if it gets out of battery, you can recharge it anytime you want and continue vaping on your favorite flavor. For the best vape shop to buy disposable, you can visit vapesourcing.com.
You may also like:
bantam mango passion salts
lost vape ursa mini price