This time we'll be covering the Innokin Sensis Kit. It is classed as the first set-up in a new wave of vape devices known as Fourth Generation Vaping Technology, so what exactly is it? Here are more details.
On the technical level, what sets the Sensis apart from the crowd is the new Coil+ Mode that primes the coil at the end of each puff. What this does is draw more vape juice into the coil which has as a further benefit that it also reduces the carbon inside each head. This process involves the mod running power output at just 40% for 0.4s at the end of each puff, thus permitting more flavor-rich vapor production. Moreover, you may manually refresh the coil between hits to enhance wicking, bringing in more flavor, and extend the coil's longevity. Inside the device, there is a 3000mAh cell that may last all day on a full charge. But, if you do need to recharge the battery, a USB-C input on the control face is sure to complete the process fast and safely. The battery can produce up to 40W of power, but you may adjust this setting via the full-color screen and dual adjustment buttons. The user interface on the display shows vape data in a vertical orientation and includes all the essential information such as mode, battery charge level, current power level, coil resistance, puff stats, and more.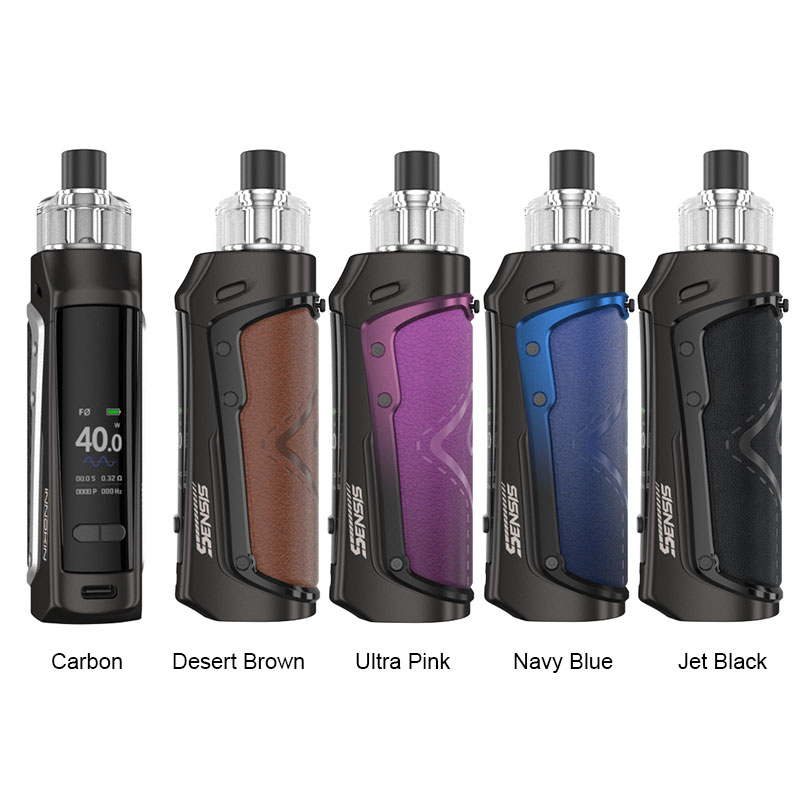 Each Innokin Sensis replacement pod is held by powerful magnets inside the mod and utilizes new glass that improves taste while preventing corrosion, known to occur when certain vape juices are used with plastic pods. Moreover, the pod can store 3.1ml of e-liquid and features a very easy refill method at the bottom of the atomizer. The coil system that is used is identical to the one found in the Sceptre Kit by Innokin, but there's a new S-coil that does not work with the previous vape kit. With purchase, you will actually receive the Sceptre-S coil pre-installed with a 0.25ohm/25-30W heating element for a restricted DTL style vape with regular juices. Or, if you prefer an MTL vape experience, you should install the 0.65ohm included coil that operates from 9-12W. Finally, design-wise, the Sensis Kit looks amazing thanks to a gunmetal frame that is available with a grip in either ultra pink, desert brown, carbon, navy blue, or jet black.
You may also like:
geekvape m coils price
vinci 2 review