In this article, we'll be covering the SMOK Arcfox Kit. In a world of pod mods, this makes a nice change! Let's crack on for more details.
SMOK Arcfox consists of the Arcfox Mod and the existing TFV18 Tank. We've already reviewed the tank previously so I will just give you a glance at the basics… At present the kit only offers a 7.5ml version of the tank. It has a swing top fill port and uses the TFV18 range of coils. You get 2 coils included in the kit – the TFV18 Meshed 0.33ohm and the Dual Meshed 0.15ohm. There are plenty of other coils available separately to choose from too including an RBA coil.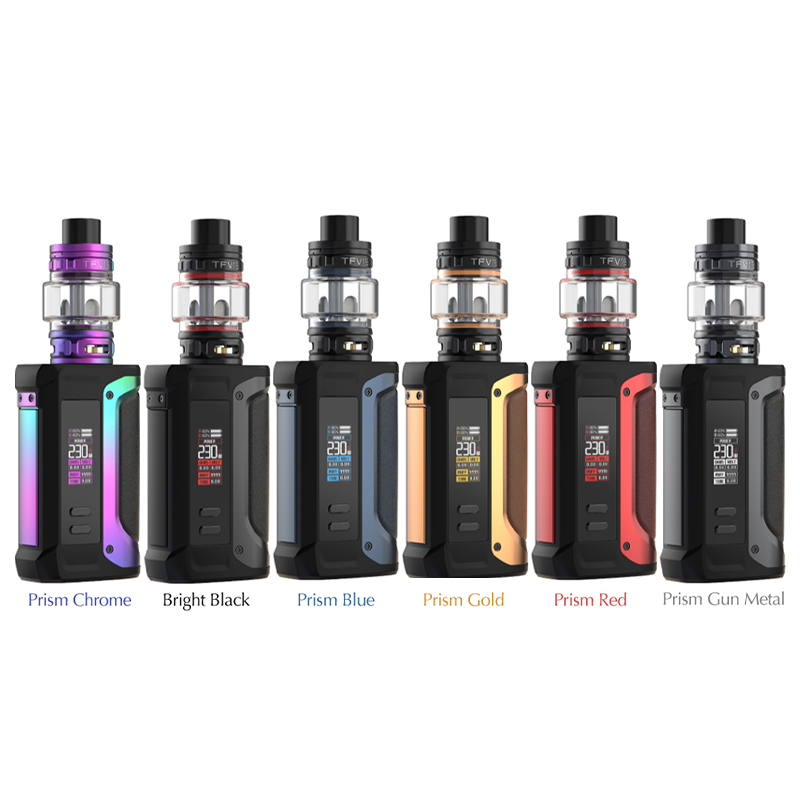 The mod requires 2×18650 batteries which are not included and if needed there is a USB Type-C port with up to 2A quick charge rate. The output depends on which user mode you have selected – for VW mode the output is 5-230W but for the TC mode this is reduced to 10-80W. A color 0.96″ TFT screen is provided by SMOK vape for viewing all of your vaping data and a large fire bar is located on the side of the mod. Good news for clumsy arses out there as the mod is IP67 waterproof, dustproof and shockproof.
You may also like:
uwell crown 5 kit price
smok ipx80 kit review