Are you looking for tri-proof devices that are portable enough for vaping on-the-go? Why not check out the SMOK IPX 80 Kit? Here are more details about it.
SMOK IPX 80 infuses incredible performance into a compact body and looks fantastic due to colorful finishes. Drawing power from an internal 3000mAh battery, it has a maximum output of 80W and can fires extremely fast within 0.001s. Charging is done by way of a Type-C USB port on the bottom of the device, a full charge won't take very long at a rate of 1.4A. On the control face, there are three buttons to operate the whole device – one for firing and two for adjustment – intuitive and very easy to use. Moreover, you can find a full-color display screen that measures 0.96″, it clearly displays all essential vape data. To ensure safety in use, the IPX 80 also comes with a plethora of safety protections such as overcharge, short circuit prevention, etc.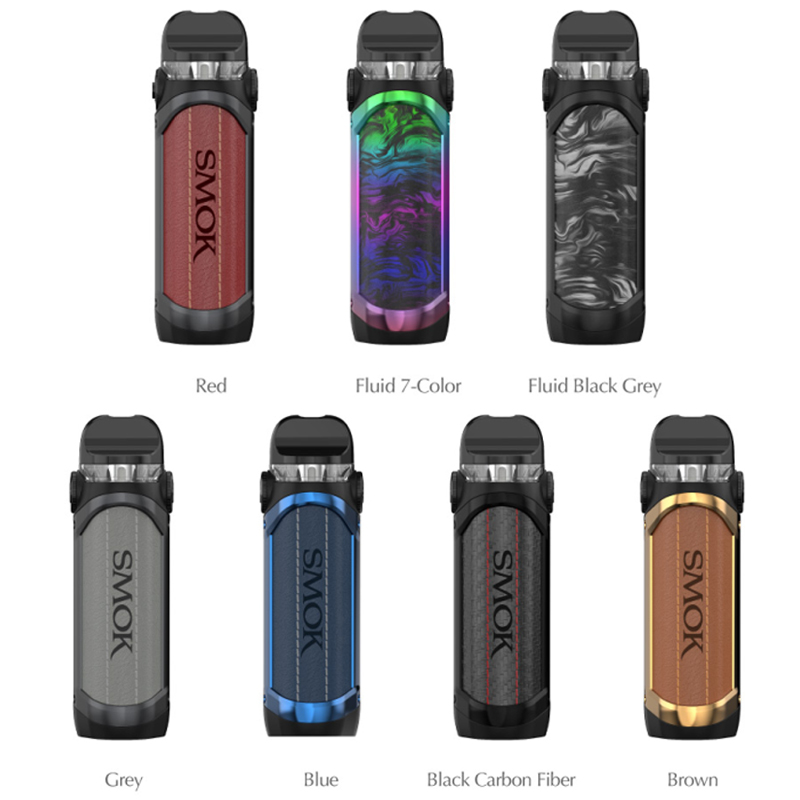 Moving on to the IPX 80 pods, each stays in place with strong magnets and can hold a decent 5.5mL of e-liquid. Refilling is a breeze via a side-fill port with a rubber plug. The pods utilize RPM 2 coil heads that are effortless to install by a push/pull method. With purchase, you'll get both an RPM 2 0.16ohm coil (pre-installed) and an additional RPM 2 DC 0.6ohm coil. Most pod systems out there don't have the ability to change the air intake. However, the IPX 80 has an airflow control ring located near the top of the battery section to change the airflow to your liking. You may turn this knob to the left to increase the air intake or to the right to decrease it. In this way, you can have a versatile vape experience.
You may also like:
buy zeus nano tank
sceptre vape price