In this article, I'm gonna introduce the SMOK RPM 4 Kit. With both leather and regular finish options, it provides comfort, while the leather by itself is also elegant and stylish. Here are more details.
With a wattage adjustment capability starting at 5W, the RPM 4 can reach 60W of output for dense vapor. Power comes from a 1650mAh integrated battery that should last a long time on a single charge. And, there's a bottom fast-charging Type-C USB port that operates with a max 1.5A current to make recharges a breeze. For safety, the stable chipset also has tons of safety features such as high-temperature protection, 8-second cutoff, pod detection, short circuit protection, and low voltage protection. Compared to other RPM devices, changing airflow is much easier with the RPM 4. The slider near the top of the mod allows you to simply switch from a DTL experience to an RDL style puff. The characteristic of the RPM 4 that stands out the most is its large 0.96″ screen with a user interface that shows vape data in full color. And, you can change the theme color to your liking.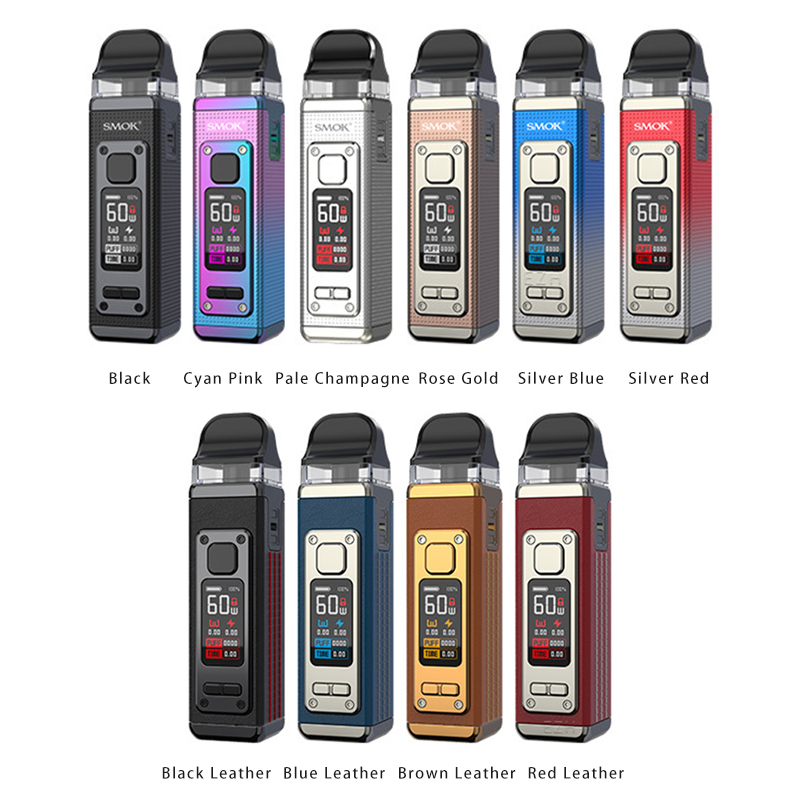 At the top of the RPM 4 is where a cartridge resides. It stays in place thanks to a powerful magnetic connection and it has a transparent window to ensure you can see the consumption and remaining e-juice inside the reservoir. Moreover, its duck-billed mouthpiece not only looks great but ensures comfort while taking a puff. Included in the package are two compatible RPM 4 Pods: the RPM 4 LP2 Pod and the RPM 4 RPM Pod. Inside the LP2 Pod features the LP2 meshed 0.23ohm DL coil that is leakproof and has a massive surface for huge vapor. It results in a DTL-style puff and operates from 20-45W. Meanwhile, the RPM pod comes with an RPM Mesh 0.4ohm coil that is ideal for a flavorful vape as it heats up fast. It should be fired at 25W of power. Also of importance is the fact that each pod can store 5mL of vape juice and is effortlessly refilled by way of a side-filling slot.
You may also like:
suorin air bar max review
drop 1.5 rda price