Have you used the vape devices by Wotofo? This time we'll be covering a popular RTA by them named Profile M. Let's dive in for more details.
While the Profile M RTA has a minimalist appearance, it is very attractive nonetheless because the design is elegant and classic. It is also quite compact thanks to dimensions of only 24.5mm by 27.8mm and there is a multitude of color options. Structure-wise, this RTA keeps up the tradition of the incredible series of Profile atomizers. It features a postless deck that is quite spacious to ensure the effortless installation of your mesh coil. And, it works with single-coil/mesh sheet coils, that are secured on the side by way of Phillips head screws. Plus, it is also compatible with nexMESH style coils that were found in the previous Profile and Profile Unity.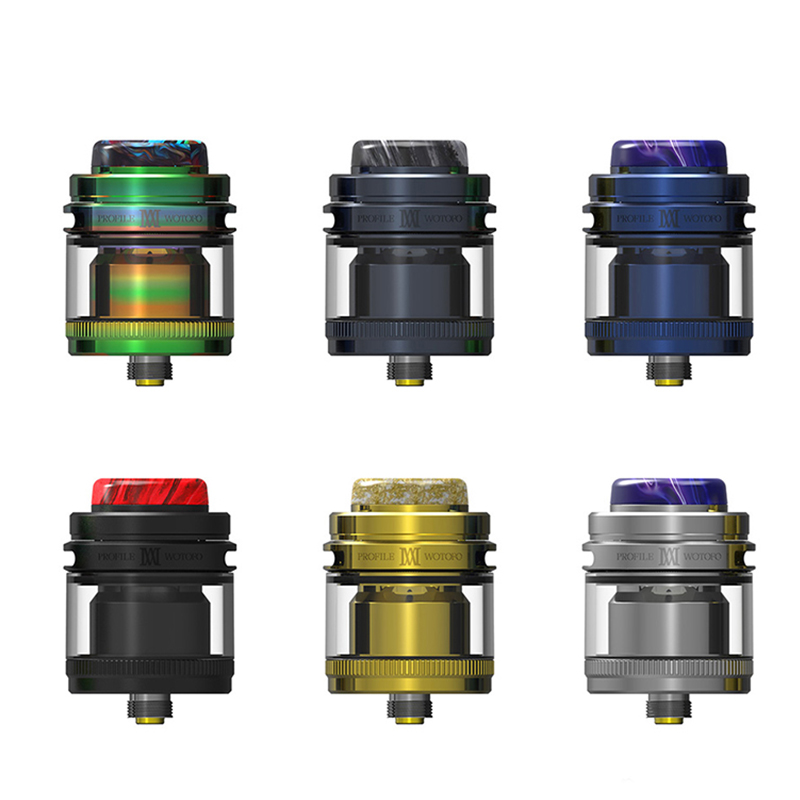 Top airflow to the build deck is adjustable and occurs via numerous porous honeycomb holes. Because the airflow is positioned at the top, the air hits the build deck directly for flavorful vapor production. This also has the added benefit that the RTA Tank is completely leak-proof. The reservoir of the Profile M RTA has a decent 4mL juice capacity, refillable by opening the top cap to expose a decent filling slot. However, if you install the included standard, straight glass tube, this capability is reduced to 3.1mL, but this also results in additional portability.
You may also like:
geek bar pro review
lost vape grus canada