Have you ever used the Caliburn series by Uwell? This time we'll be covering their Caliburn Koko Prime which is a follow-up to the much older Caliburn Koko, don't hesitate to give it a shot if you are interested.
Uwell Caliburn Koko Prime Kit is more trendy as it features a series of upgrades with regard to appearance, flavor, and operation. Appearance-wise, it features a rectangular, compact size and lightweight construction thanks to sturdy PC & ABS materials and decorative panels that are sure to turn heads. In fact, the panels can be swapped out and are for sale in purple, grey, blue, and black for a personalized look. And, an included lanyard attachment point means it can be painlessly carried wherever you go.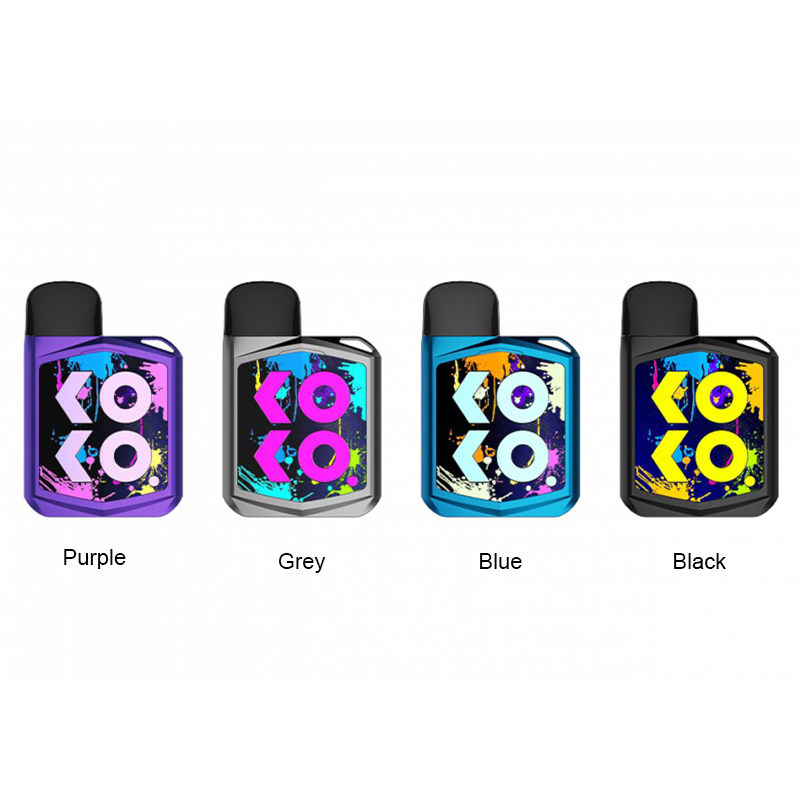 On the technical level, the Caliburn Koko Prime also has many enhancements such as a more powerful 690mAh battery for longer vape times and a convenient Type-C port to recharge the cell within only an hour with the included cable. A tri-color LED indicator permits one to the current operation status and the charge level of the internal cell. Firing the device does not entail pressing a button, so you simply take a puff to activate the device. And, for safety, there's open circuit, overtime, and low power indication, as well as short circuit protection.
This kit also utilizes easily-refilled pods that feature a 2mL juice capacity with a top juice port that is leak-free. Inside each cartridge, there's an included replaceable 1ohm Caliburn Koko Prime coil that is ideal for nicotine salt e-liquids with nicotine strength as high as 5% or 50mg. There's also a 0.8ohm UN2 Meshed-H coil which is sold separately. Further adding to the incredible vapor production from these coils is Pro-Focs flavor technology and dual airflow design that is said to provide exquisite flavor.
You may also like:
voopoo pnp pod tank review
kizoku techmod review