There is such a disposable vape kit, it is as cute and dreamy as an elf. Countless cutting surfaces make it look exquisite and shiny, and the compact body is very cute and portable. It is the most popular lafi jewel disposable vape kit this year.
As the best disposable vape kit, it is very delicate. Whether it is a variety of bright gradient colours or the light cut surface on the side, it is lovely and dreamy and can bring you a crystal-like feeling. If you like to travel, it must be your most portable companion.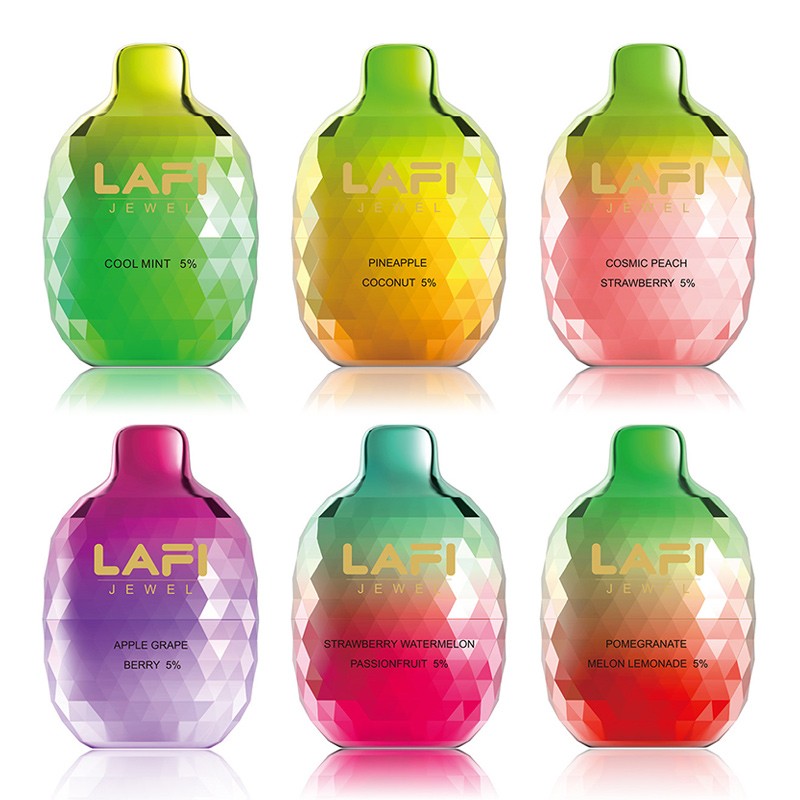 The Lafi jewel disposable vape kit comes pre-filled with liquid and pre-filled coils. It's easy to operate without any setup or maintenance. It has a built-in 300mAh battery that provides enough power to last the life of the device.
The prefilled 1.3ml of e-juice is pure and full-bodied, well-developed enough for about 300 puffs. Flavours such as Blueberry, Grape, Lush Ice, Mint, Mango and Strawberry will bring you different pleasures.
What a delight to see a device that is so easy to use, requires no maintenance, and delivers a satisfying vaping experience. If you are also interested, let it take you to explore the new vape world together.
More attractive new products are in our online vape stores, you are welcome to choose.
We also want to recommend more boutiques for you: