The first item on the agenda was a copy from the company Demon Killer, which, as you recall, specializes mainly in circling products. However, these Demon Killer Fod Pod do not disdain the production of vape iron. In their asset there are several hearths, and more recently, another instance was added to them. I plan to introduce you to him.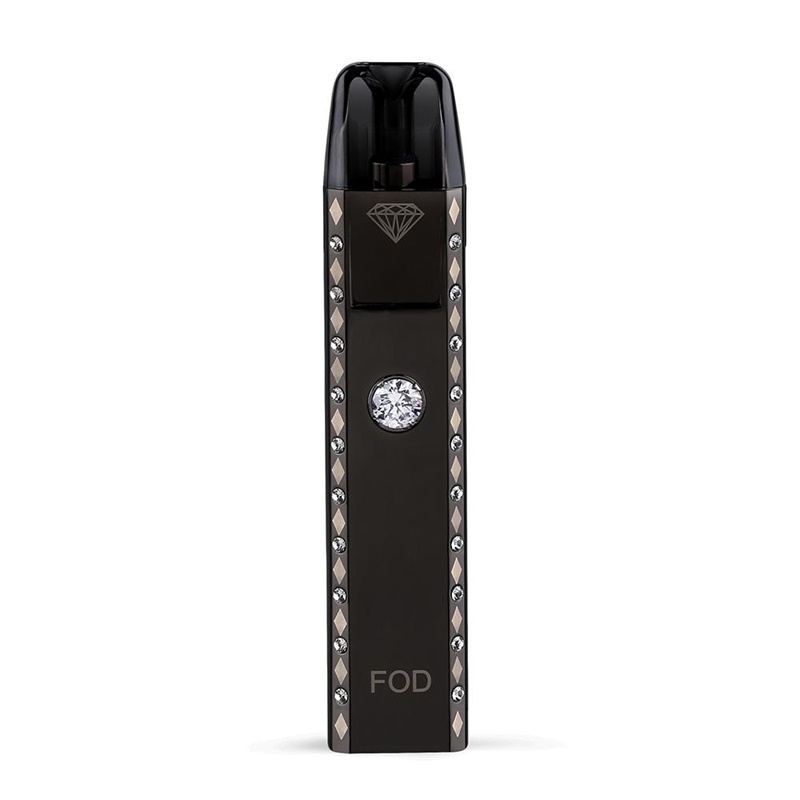 Parameters
Dimensions: 112 x 23 x 15mm
Weight: 94.5g
Case Material: Zinc Alloy + Plastic + "diamonds"
Power supply:built-in 580mAh
Cartridge capacity: 2.0ml
Evaporator resistance: 1.0Ω
Output power: 11W
Operating mode: POWER
Protection: low / high resistance, overheating, short circuit, overcharge / overdischarge
Connector type: magnetic
Screen / diagonal: no
Probably, it is unnecessary to discuss the appearance of the Demon Killer – he will say everything for himself. Decor for a very big lover – forty small "pebbles" and one large in the center. It all looks a bit vulgar, but it is quite possible someone will like it.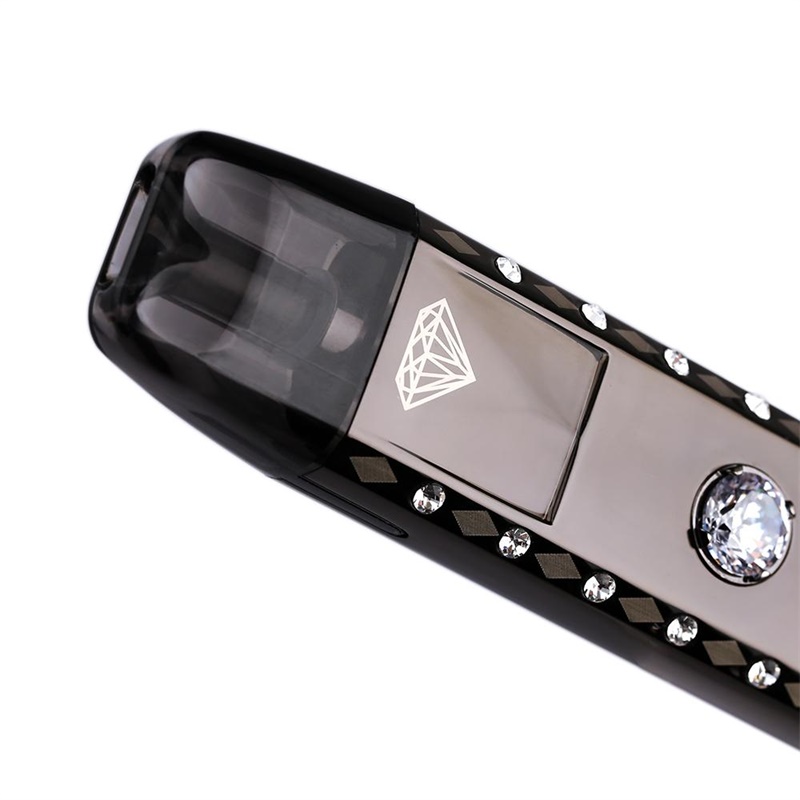 In addition, the developers offer one single version – dark – it is on it that the inlay is fully revealed. A removable cartridge of standard capacity, it will be refilled on the side. Built-in evaporator of medium resistance, designed naturally for vape liquids with a high nicotine content.
Airflow adjustments, of course, no. It is possible that a large diamond in combination serves as a fire button. The LED indicator is probably also built into it. But the developers did not bother to tell us all of this.
Related pod you may like:
puff bar disposable device