Many people said that the Lost Vape Orion Q and the SMOK Trinity Alpha are looking the same. But does their features are the same? And what's their performance? Let's come to figure it out!
Lost Vape Orion Q is an integrated vape pod system that has been incredibly successful in the short time since launch, with many core features that have made the original Orion devices so popular. Lost Vape continues to evolve, choosing to eliminate the DNA Go chipset from its "Quest" version while maintaining its amazing quality and convenient design. Its frame is still made of stainless steel, its panels are inlaid with carbon fiber or resin, and the pc-110 pod structure can hold the most acidic liquids. Its frame offers a variety of finishes, and the equipment remains compact with a 93mm x 37mm x 13.5mm design, but its affordability is greatly increased.
SMOK Trinity Alpha is a new open pod system with equally outstanding design. Pioneering features and providing excellent vaping fun. What's more, it has exciting colors and provides fashion and art to your vaping experience. In addition, it has a compact and sophisticated design, allowing you to take it wherever you like. It comes in six different color schemes to suit your preferred vaping style, including bright black, prism chrome, prism rainbow, red and prism gold.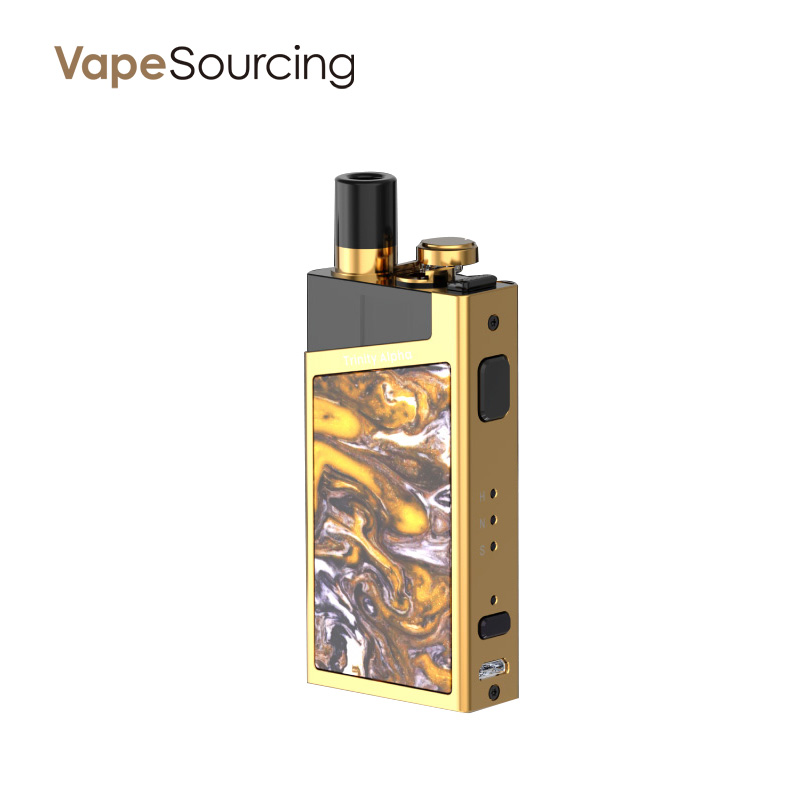 Lost Vape Orion Q Specifications:
Battery: built-in 950mAh rechargeable battery
Power output: direct voltage output – up to 17W
Resistance range: 1.0 ohms
Micro-USB port: 1A maximum charging rate
Available colors: stainless steel, black, blue, gold
Height: 93mm
Width: 37mm
Depth: 13.5mm
SMOK Trinity Alpha Specifications:
Size: 91mm*38mm*16mm
Weight: 90g
Material: zinc alloy
Battery capacity: 1000mAh
Power output range: 6-30w (soft, standard and hard)
Electronic liquid capacity: 2.8ml
Protection: pod detection, short circuit protection, 8-second cut-off, and low voltage protection
The Lost Vape Orion Q 17W Pod and SMOK Trinity Alpha are both offering same exceptional quality, stunning look, superior convenience, and excellent performance.
>Click the link below to get the Lost Vape Orion Q in a Special Price: $26.95
https://vapesourcing.com/lost-vape-orion-q-kit.html
>Also you can get the $29.90 SMOK Trinity Alpha Kit at here: