Near the end of 2022, SMOK seized the last time to release the last new product of this year, SOLUS G-BOX. Although it has not been launched or released in large quantities on many websites and e-cigarette stores, it is foreseeable that in the next period of time, you will see more and more information about it on major platforms. As the first batch of people who have learned about the new SMOK product, I would like to introduce its specific information to you through this article.
This new product will be launched in major vape shops near me one after another. If you are a person who is very concerned about the appearance of the product, then I think this new product will satisfy you enough. The product is positioned as a pod vape kit, so it is very small in size. The fuselage is a translucent design, the bottom is a uniform black base color, and what distinguishes them is the gradient color of different colors in the upper part. Black is a very versatile color, no matter which color it is combined with, it is very harmonious and will create a new visual experience.
Due to the translucent body of SMOK SOLUS G BOX, when the internal accessories are working, you can clearly see the structure inside. And the built-in lighting system will make the whole device more special and beautiful. This small pod is not only very easy to carry when you are in a party or a short trip, but also makes you instantly stand out in the crowd.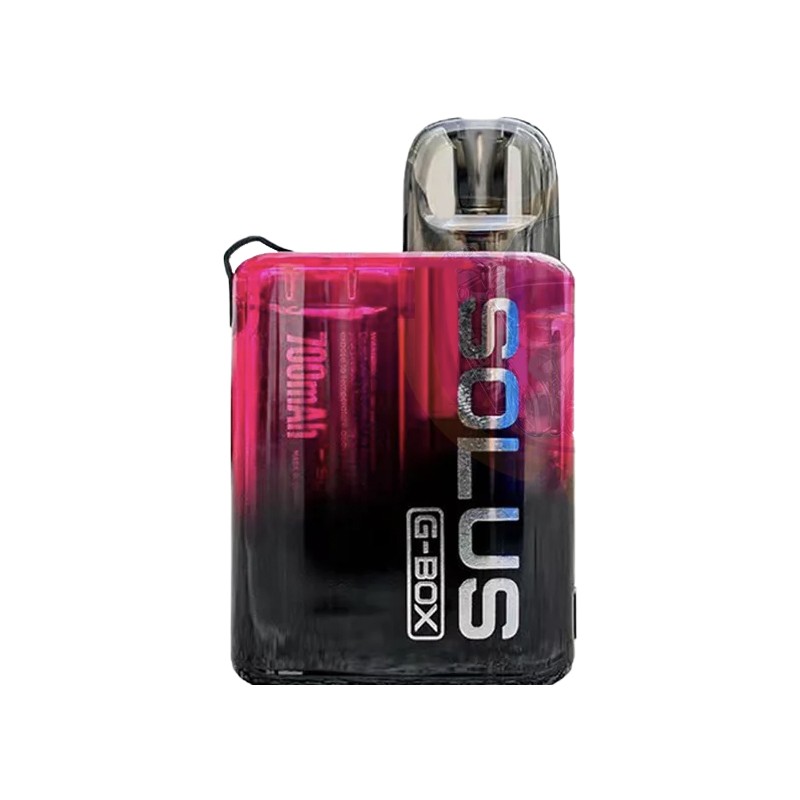 Specifications:
Dimensions: 53mm*71.9mm*19mm
Battery: 700mAh
Coil: 0.9ohm Meshed Coil
Pod Capacity: 2.5ml
Power Voltage: 5-20W
Charging Port: USB Type-C
Features:
Air Draw-Activated
Max 20W Output
2.5ml Vape Liquid Capacity
Several LED Lights
0.9ohm Mesh Coil
Support RDL And MTL Vaping
700mAh Internal Battery
Recommended Products:
cr5000 elf bar
jellybox nano 2
Read More Related Articles: https://usejuicesale.com/unbeatable-flavor-fury-bar-yoxy-elf-vape/