Have you used the Vinci series by VOOPOO? This time let's take a sneak peek at the VOOPOO NAVI Kit which is even better than the Vinci series. It has not been released on VOOPOO's official site so far, but there is some information about it on VOOPOO's facebook and twitter.
VOOPOO NAVI Kit looks a bit like a longer SMOK Fetch Mini in appearance. The front panel is made of special materials, you will get different color perceptions from different angles, and the NAVI logo on the back panel reminds me of the DRAG series. It's still not clear that the NAVI is powered by what kind of battery. But it is very likely to be powered by replaceable batteries as the back panel appears to be removable. And from the size of the mod, I bet the maximum power output wouldn't be lower than 80W. The kit can be activated either by inhaling or pressing the fire button on the side. Below the concave fire button, there is a large LED display screen, an adjustment button, and a micro USB port for charging and firmware updates.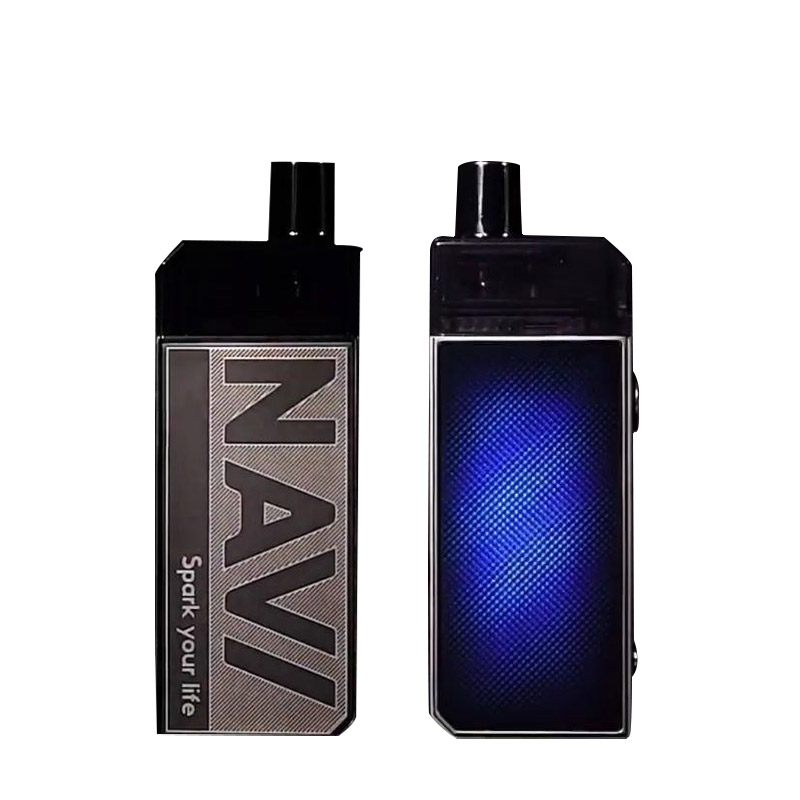 As for the rectangular pod, it is refilled via a bottom filling port but there is no information about the capacity yet. The pod is not only compatible with almost all PNP coils by VOOPOO but also compatible with VOOPOO's RBA coils, so there are kinds of options to meet your different needs. Airflow wise, the NAVI comes with an innovative triple airflow system, with it you can effortlessly tailor the airflow to your preference. All in all, I believe the NAVI Kit could pose a huge threat to its competitors.
You may also like: hellvape grimm kit near me
Parameters as below
coming soon
Related blog: Vandy Vape Mesh V2 RDA Preview | A Must-have For Mesh Lovers