In this article, I'm gonna introduce the Marvos T Kit by Freemax. Continuing the popularity of the Fireluke series of mods and tanks, it is constructed with quality material and the finish has a sleek sheen that is sure to turn heads. Here are more details.
Freemax Marvos T is an AIO pen-style pod mod device. Powering it is a 3000mAh internal battery that is rechargeable via a Type-C port with lightning-fast 2A charging capability. And, the charging process can finish within 1.5 hours. Thanks to the upgraded FM2.0 chipset, there is a myriad of safety features, as well as three adjustable wattage settings with the highest output topping out at 80W. Changing the output is as simple as pressing the firing mechanism three times. An LED will notify you of the mod's current power output level of either 60, 70, or 80W with a 0.15ohm atomizer coil or 40, 50, or 55W with a 0.25ohm head.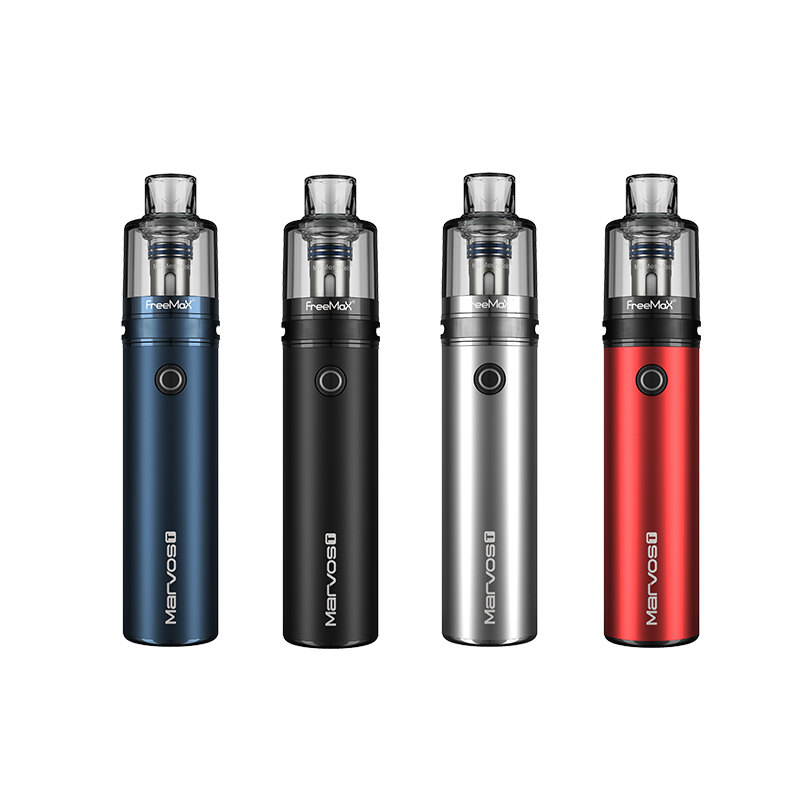 On the top of the Freemax Marvos T, you will find a Marvos DTL pod that tightly stays inside the mod via powerful magnets. It can hold up to 4.5mL and is refillable via a bottom fill method. The fixed 810 drip tip is a perfect match for the dual external adjustable air slots. Moreover, there is a V-shaped groove design inside the drip tip that reduces leakage and prevents spit back. Finally, we come to the MS mesh coils included in the package. The 0.15ohm MS mesh coil pre-installed operates at 60, 70, and 80W of power. Or, you may prefer the 0.25ohm MS mesh coil that should be used at a 40, 50, or 55W setting.
You may also like:
innokin sensis canada
wotofo troll x rta in stock