Most vape stores today can buy all the vaping devices you can imagine. Everyone has different opinions on the choice of vaping kits, but if you want to choose the most suitable vaping devices for you, you still need to do some homework. Everyone has their own special needs for taste, mouth count, appearance, and whether it can be recharged. Therefore, it is very important to know the details before purchasing the product.
Enou Bar Compak is a brand new 6000 puffs disposable vapes online. The flavors you can currently buy are Mango Peach Ice, Sakura Grape, Watermelon Bubblegum, Strawberry Mango and Blue Razz Ice, and the wonderful flavors of these fruits and mint will give you plenty of punch. This one-off form factor is also very attractive, with a gradient square design that is lightweight and portable for everyday use.
The Enou Bar Compak can hold 13ml of e-liquid, and such a large capacity can provide long-term vape, about 6000 puffs. And you can accurately control the usage of the battery through the indicator light that comes with the device, green, blue, and red, and charge it in time when it is about to run out of power. Enou Bar Compak has exciting colors and designs, and has prepared a variety of exquisite flavors for you, it's time to bring them home.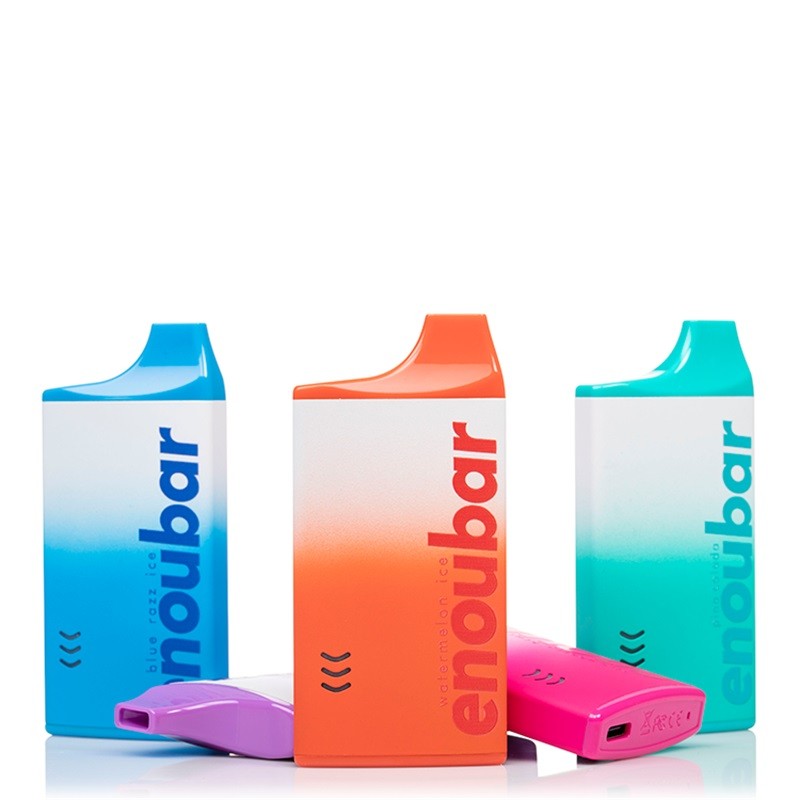 Specifications:
Dimensions: 89.3*42.5*13.9
Puffs: 6000
Capacity: 13mL
Voltage: 3.3V
Nicotine Strength: 5% or 50mg
Battery: Integrated 500mAh
Heating Element: Mesh Coil
Features:
6000 Puffs Per Disposable
LED Battery Indicator Light
500mAh Rechargeable Battery
Mesh Coil
Draw-Activated Firing Mechanism
5% (50mg) Nicotine Salt Strength Only
Recommended Products:
dotmod nano
argus p1 pod
Read More Related Articles: http://vapekitssale.org/intoxicate-taste-buds-naked-100-really-berry/