There are two great 80W kits out on the market nowadays. One is from the WISMEC vape, the other is from the Freemax vape. Both of them bring amazing vaping experience, don't hesitate if you like.
Firstly let's look at the WISMEC SINUOUS V80 Kit. It is made of transparent PC material, which is compact in size and convenient to carry. SINUOUS V80 is super light yet much economical, offering you maximum visibility. Powered by a single 18650 cell, the max output can reach 80W, providing you with a large vapor cloud. Integrated with Avatar chip, multiple circuit protection systems are applied, realizing the overall protection of the device, which makes it much securer and more reliable. SINUOUS V80 also comes with the upgradeable firmware, the upgradeable firmware will make your device always up to date and stand out from other ecigs. It's better to take out the cells and charge them through the external charger. But you can also charge the device by connecting it with a computer or a wall adapter via USB cable.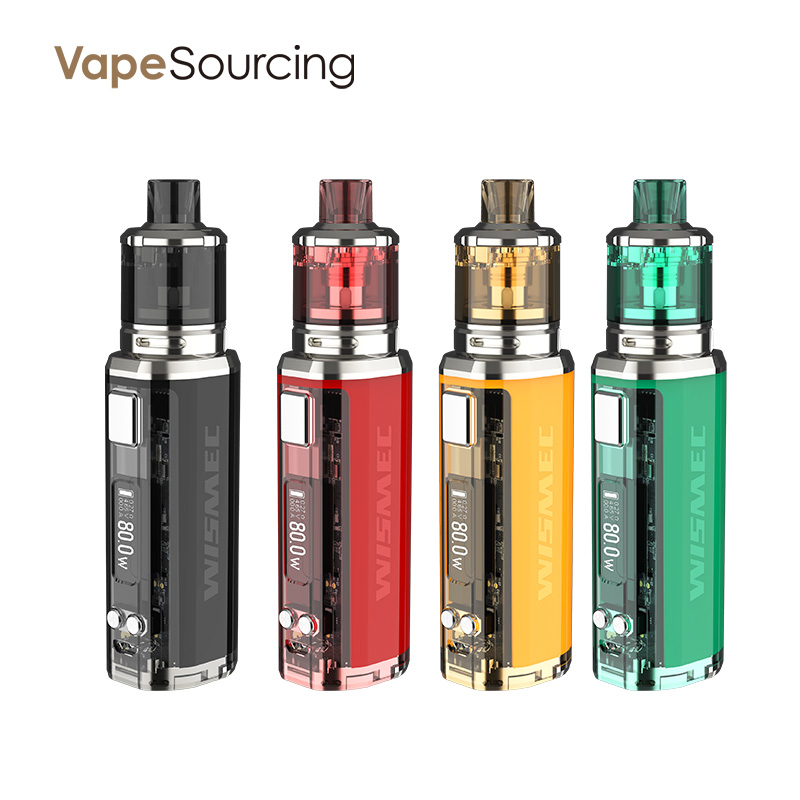 Featuring the PETG material, the Amor NSE is cost-effective and practical. The simplicity and versatility of Amor NSE make it compatible with both MTL and DL vaping. It comes with brand-new WS-M coil, presenting you with intense flavor and huge clouds. To be compliant with the TPD regulations, 4 versions are available for your preference. Whatever you choose, you will definitely get versatile vaping enjoyment. Simply slide the top cap, you can finish the refilling quickly and easily. You will also get a great vaping experience through the sophisticated and accurate airflow control system.
Then is the Freemax Twister Kit. It is a stick device that consists of the 80W variable wattage built-in battery tube mod and the Fireluke 2 mesh coil sub ohm tank. The Twister 80W mod utilizes a 2300mAh built-in battery and twist-style variable wattage function, a simple twist of the base then you can easily switch the output wattage from 5W to 80w, the easiest way of its kind. The Freemax Twister chip has a host of protective measures like short-circuit protection and low-power protection, meanwhile, the LED light embedded inside the firing button indicates the various working conditions.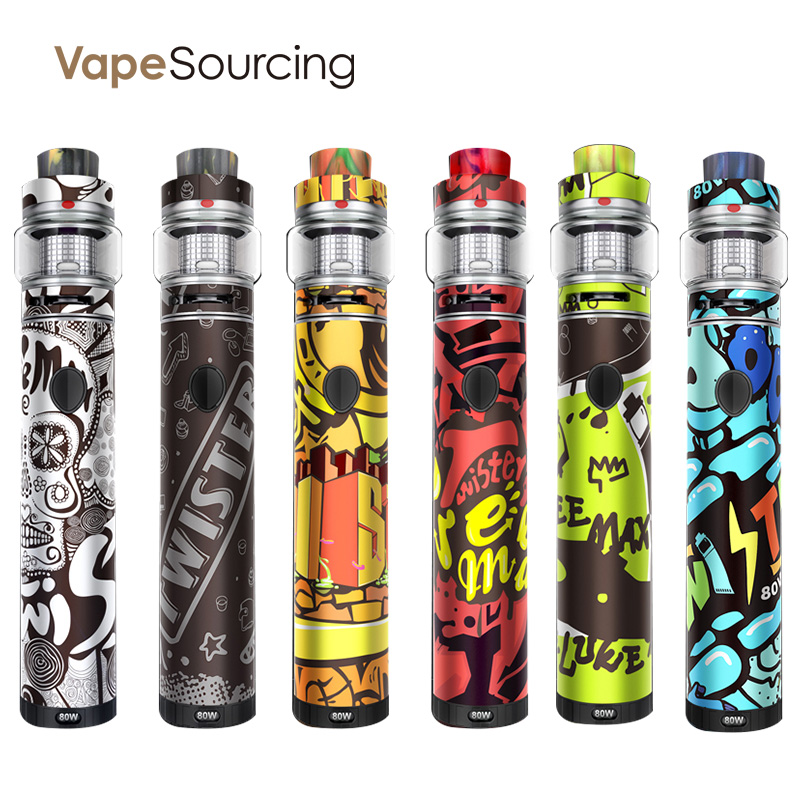 As for the Fireluke 2, it is the updated version of the original Fireluke M, with the X2 Mesh Coil and X3 Mesh Coil, slide to open top sign, 360 degree liquid feeding, 90% flax cotton 10% cotton formula, the Fireluke 2 offers a stylistic design and great flavor compares to all the other mesh coils sub ohm tanks in the market. Overall, the Freemax Twister 80W Starter Kit is a sleek, portable, and simple package for beginners who want a quick start into vaping.
Related blog: Vandy Vape Widowmaker RDA Preview-Six Modes Are Available