I'm a little hooked on the FALCON KING. In order to find a mod to match with it, I visited many vape shops near me and finally I got the Yosta Livepor 100.
Horizon FALCON KING Tank truly expands the phenomenal Falcon mesh series, deploying a brand-new exterior design overhaul with beautiful metal construction and intricate resin drip tip while introducing a new Falcon M Dual & M1+ Mesh with Bamboo Fibers. The FALCON KING measures 25.4mm in base diameter, maintaining high-level of craftsmanship with durable Stainless Steel material with a visually striking contrasting resin drip tip.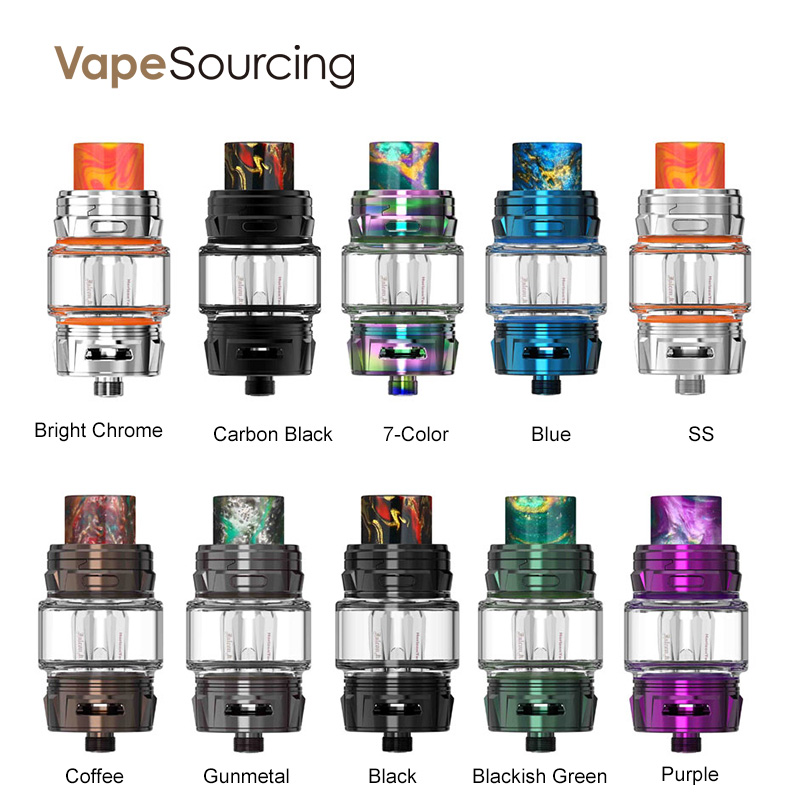 Each set comes with a bulb glass that can handle 6mL of maximum eJuice capacity, integrating a high-quality Stainless Steel material and a new rotary hinge top-fill with a lock button design. Other than implementing the same Falcon Coil System as the previous Falcon series, it introduces a new 0.38ohm M-Dual Mesh Core and 0.16ohm M1+ Mesh Core with bamboo fibers and organic cotton. Airflow enters the apparatus through two large air slots, producing sensational cloud production with maintaining high-level of flavor recreation for a balanced vape experience.
Here we come to the Yosta Livepor 100 Mod. It looks kind of like a Transformer from the comics. The design is said to be ergonomic, so you can assure it will fit comfortably in the hand. And, it's portable due to dimensions of just 80mm x 25mm x 45mm and a weight of only 310 grams. Powering the Yosta Livepor 100W is a single 21700/20700/18650 battery which can be recharged via a micro USB charging system that has a max current of 900mAh.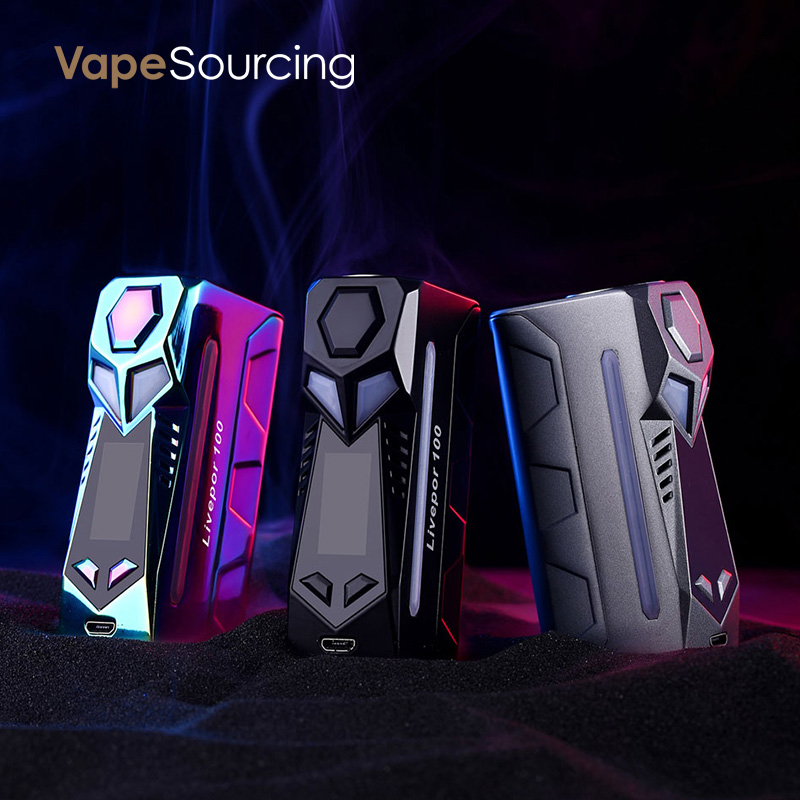 In the operating department, the mod can work in bypass, power and temperature control modes (nickel, titanium, stailess steel) with any atomizers down to 0.1ohm resistance. Power output can be set in the range of 5 to 100 watts and the unit fires almost instantly, within a tenth of a second. Available in 3 colors.
Related blog: How Different Is WISMEC SINUOUS V80 & Freemax Twister In Fitness Of MTL?