Over the years, Lost Vape, which has occupied a leading position in the electronic cigarette industry, has gained many fans with its unique inspiration, excellent design and strong quality. Therefore, every time Lost Vape releases a product, there will be a high degree of attention and topicality. So far, if you are a vaper who has been vaping for at least two years, then you must have a vape device from Lost Vape in your hands. Otherwise, it's hard to say you've vaped long enough.
The new products in this issue can be purchased at vape buy online, and everything is ready. Thelema Mini is a product that fully demonstrates the design sense of Lost Vape. Through the embossed pattern on the body part, various patterns are carved to life. Lost Vape Thelema Mini is a pod mod kit, the shape itself will look very cold and rigid, but the designer uses this method to make it full of artistry and appreciation, which is full of value from multiple perspectives.
Lost Vape Thelema Mini Vape has two different sets to choose from, which are matched with UB Lite Tank and UB Lite Pod Tank respectively. You can choose a match that suits you better according to your needs and preferences. The two types of Tanks have their own characteristics and functions. If you want to know the specific details, you can directly learn the detailed information and configuration in the parameter section of the product page. The Lost Vape Thelema Mini Pod Mod Kit is perfect for MTL to DTL, giving you the best personalized experience in all directions.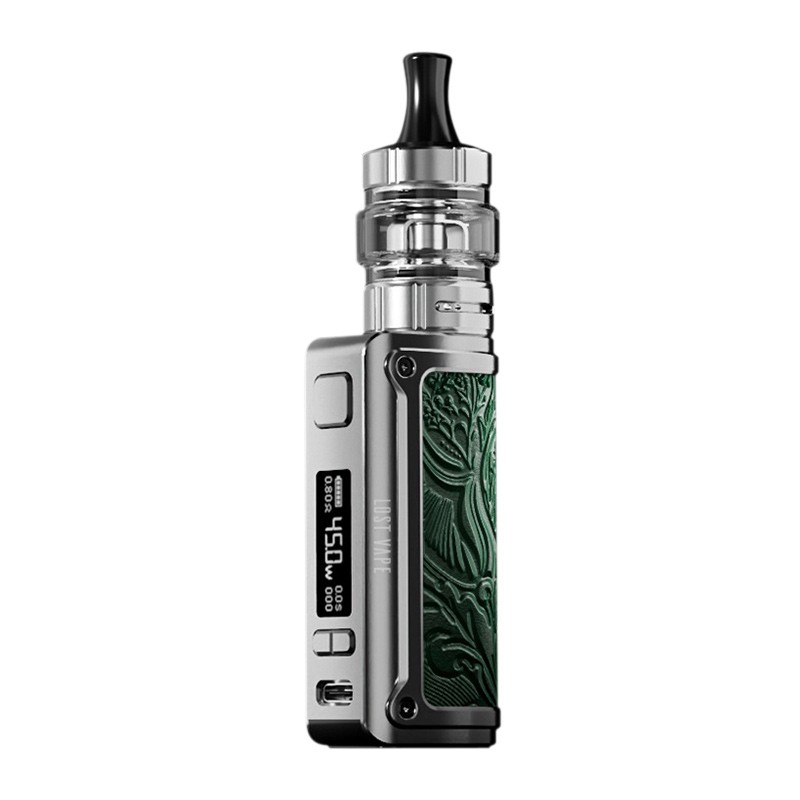 Specifications:
Dimensions: 32.8mm*123.45mm*24.6mm
Battery: Built-In 1500mAh
Wattage Range: 5-45W
Voltage Range: 3.0-4.2V
Pod Capacity: 3mL
Coils: UB Lite Coil Series
Resistances: 0.3-1.2ohm
Filling System: Threaded Top Cap
Material: Zinc-Alloy And Stainless Steel
Features:
MTL To DTL Vaping
Easy Top Refilling
USB Type-C Charging
Adjustable Airflow
Dual In One UB Lite Coil
1500mAh Internal Battery
510 Threaded Connection
Recommended Products:
naked 100 hawaiian pog
naked crisp menthol
Read More Related Articles: https://usejuicesale.com/produce-tons-of-flavors-cloud-bar-7800-disposable/