The SMOK IGEE A1 Pod System Kit is an easy-to-operate device for beginners and has been selling well at vape online. As the latest product released by the SMOK family, IGEE A1 has received a lot of attention and topic since its launch. Everyone has a lot of curiosity about this product and wants to try its effect in person. Today I will give a detailed introduction to the IGEE A1 product.
The shape of the SMOK IGEE A1 continues the compact and portable features of the pod system kit. The flat shape of the pen pack allows you to easily hold it in your hand. The housing is made of aluminum, a metal that is characterized by its light weight and toughness. The matte material will give you a visual comfort without appearing too cold. Smok IGEE A1 is available in six colors, namely Blue purple, Silver blue, Blue grey, Blue green, Black and Grey.
The SMOK IGEE A1 Kit comes with a 650mAh battery and a 2ml pod. The battery is capable of outputting 14W of power, and there is an LED light on the front of the device to allow you to view battery usage in real time. You can activate the device by vaping directly, without relying on extra buttons, making the operation more concise. The 2ml pod cartridge can be filled with nicotine salt from the top, and the leak-proof design allows you to not worry about the embarrassment of oil leakage when you go out. Rich in taste and smooth in taste, this is an ideal vaping device.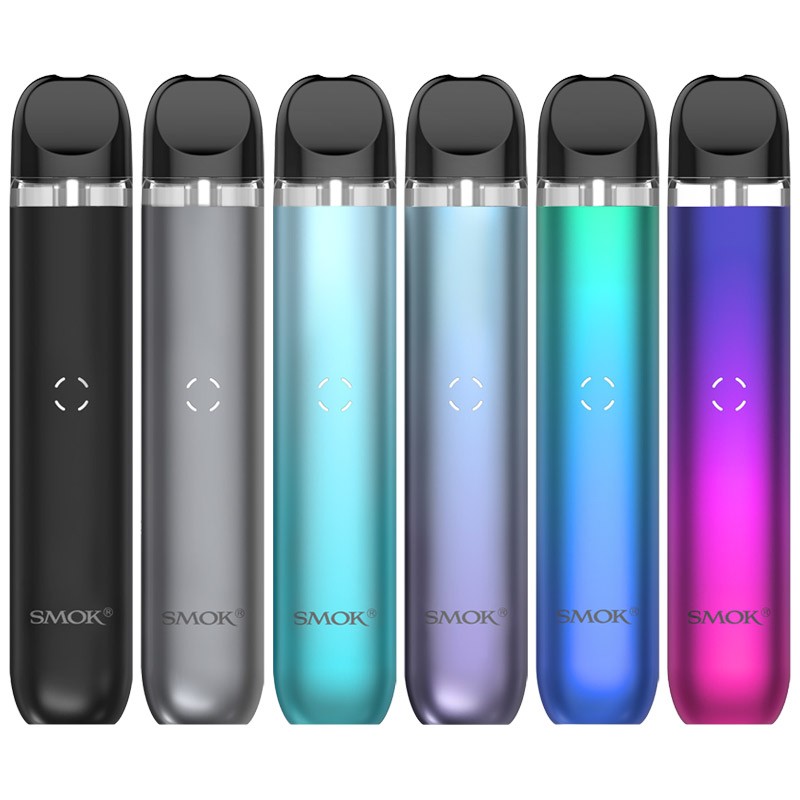 Features:
Draw Activated firing mechanism
New Adjustable Airflow Control System
Integrated 650mAh Rechargeable Battery
2mL IGEE A1 Pod Cartridge Capacity
New Design Finishes
Aluminum-Alloy body Construction
Push Fit Pod Connection
LED Battery Life Indicator Light
Top Filling System
Redesigned Sensing Element
Ergonomic Mouthpiece
What's In The Box:
1x SMOK IGEE A1 Device
2x Meshed 0.9ohm 2mL Pods
1x Type-C USB Cable
1x User Manual
Recommended Products:
hyde vape
onee stick
Read More Related Articles: http://vapekitssale.org/incredible-taste-pod-juice-x-hyde-iq-5000/