Recently, I found two decent vape devices by GeekVape in vape stores online. One is their latest Zeus Tank and the other is the Aegis Solo Mod that perfectly matches the tank. In the following, I'm gonna make a detailed introduction about them.
We first look at the GeekVape Zeus Sub Ohm Tank. It continues the structural design of the Zeus RTA and Zeus X RTA. The appearance looks exquisite thanks to beautiful bubble glass and a few knurlings that really make the device stand out. Measuring 26mm in base diameter, it can store up to 5ml of e-liquid with a redesigned top fill port.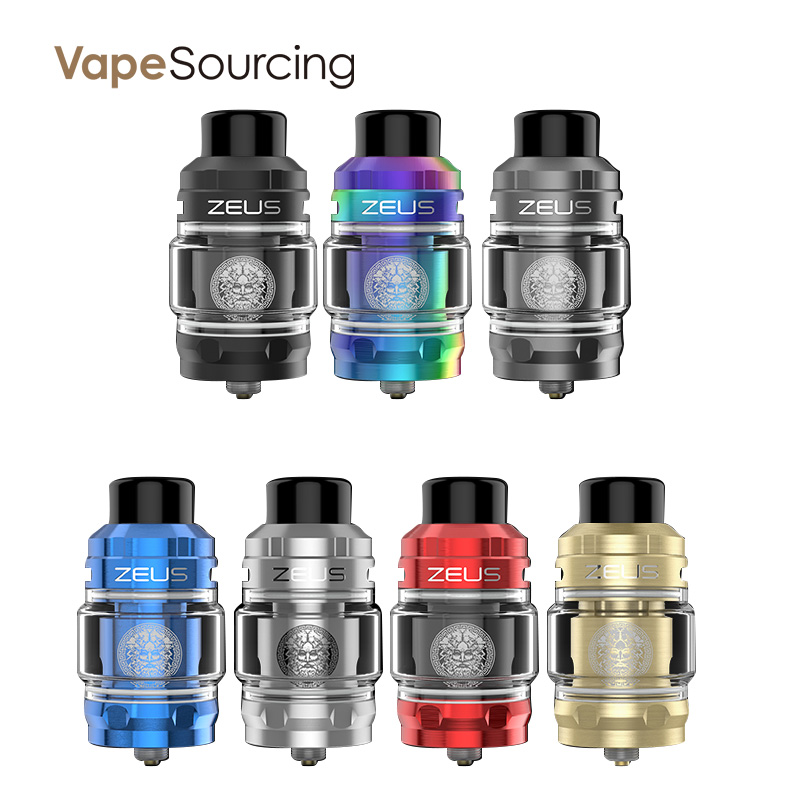 Heating elements included in the set are a pre-installed 0.2ohm Mesh Z2 coil head and a spare 0.4ohm Mesh Z1 coil head. Thanks to the sliding coil design, you can simply remove the base and push/pull these coil heads in/out. This is a lot less messy process than the method found in competing tank atomizers. At last, the unique airflow system can combine top-to-bottom airflow and direct top airflow to ensure the best possible flavor production. An added benefit of this design is that is also completely leak proof.
Then is the GeekVape Aegis Solo Mod that features top-level durability and user-friendly ergonomics. As a follow-up to the Aegis Legend and Aegis Mini, it maintains a desirable visual design, now available in a single 18650 battery platform (sold separately), for a slimmer feel while retaining the shockproof and water-resistant elements. Power by a single 18650 battery, it has a wide output power range of 5-100W.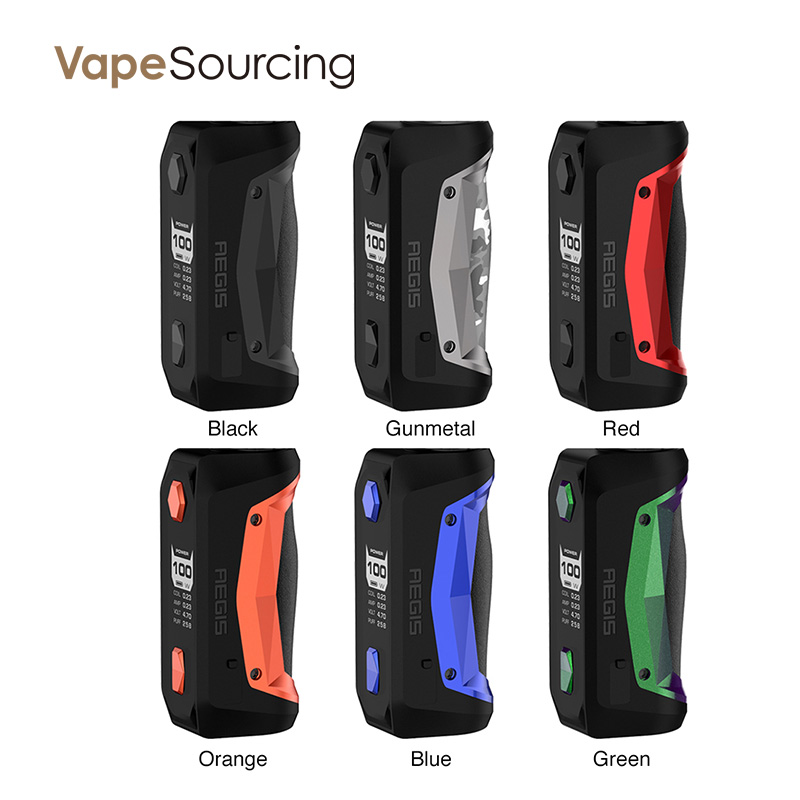 Moreover, the internal AS-100 Chipset within the mod supports 10ms quick firing. With a complete temperature control suite, the chipset also unlocks almost all the modes available to dial in the perfect vape. At last, there is a 0.96″ LED display screen to show the vaping data clearly and the mod also supports quick USB charging along with multiple safety protections. Anyway, I think it is a perfect match for the latest Zeus Tank.
Related blog: Stronger But Much Lighter | Geekvape Aegis Legend Kit Limited Edition Preview