Have you ever used the Nord pod vape kit by SMOK? This time we'll be covering the updated version to it – Nord 2, let's dive in for more details.
SMOK Nord 2 breaks the barrier between style and function with its new and improved features that include everything die-hard fans have been clambering for. It features a 0.69 inch OLED screen on the side of the device that displays wattage, resistance, voltage, puffs, and battery life – everything you need to stay on top of your vape game. Easily adjust wattage with the click of a button – 3 clicks to be exact! Click or hold the fire button to switch the wattage to your preferred setting, a range of 1W-40W providing a wide range of variety for every kind of vaper.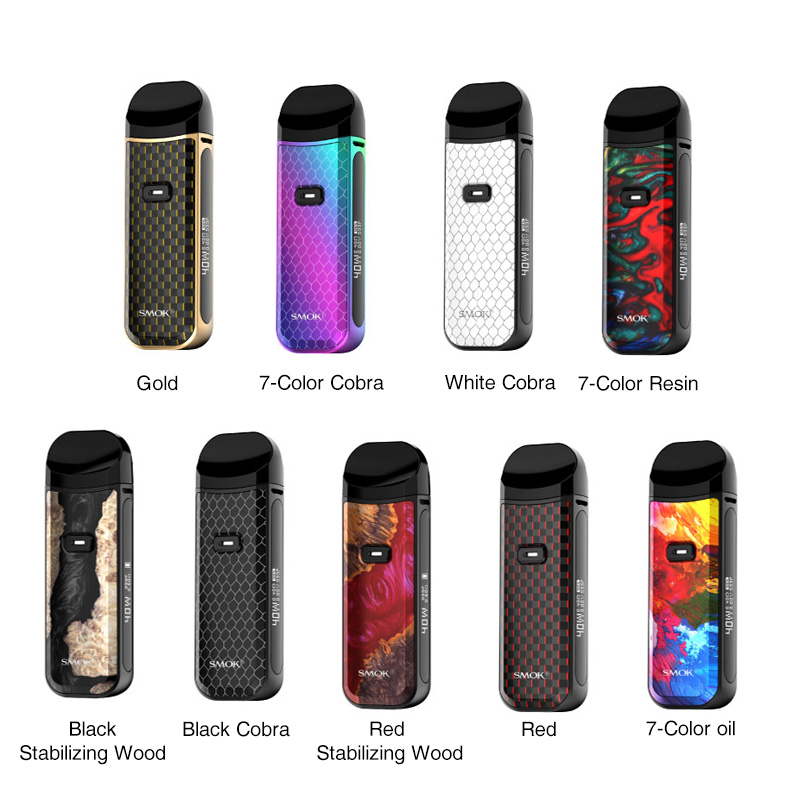 Designed for diversity, the Nord 2 supports both Nord coils and RPM coils each with their own respective pod. The Nord 2 comes with two pods, a pod for RPM coils, and a pod for Nord coils. These Nord 2 pods are not cross-compatible with each other's coils but both hold up to 4.5ml of vape juice. Start you on your vaping journey right out of the box are pre-installed coils a 0.4ohm RPM coil and a 0.8ohm Nord coil. Choose from a series of SMOK coil resistances and find the perfect fit that will enhance your vaping experience.
You may also like:
wenax stylus review
smok scar-18 release date