Which device in the SMOK Novo X range do you like best? For me is the Novo X Kit, so I'd like to share the details with you guys in the following, hope you will like it.
SMOK Novo X Kit aims to offer an evolved MTL vaping experience. The sleek and stylish design houses an 800mAh automatically activated battery, which can output up to 25W of power. A clear OLED screen displays all key vaping information at a glance, whilst the micro USB port enables easy recharging. The Novo X for sale is also fitted with the latest protection features, such as short circuit, low voltage, 8-second cut off, and coil recognition to keep you vaping safe. Operation-wise, the Novo X can be adjusted using the small button located underneath the OLED screen, allowing the wattage to be changed based on personal preference.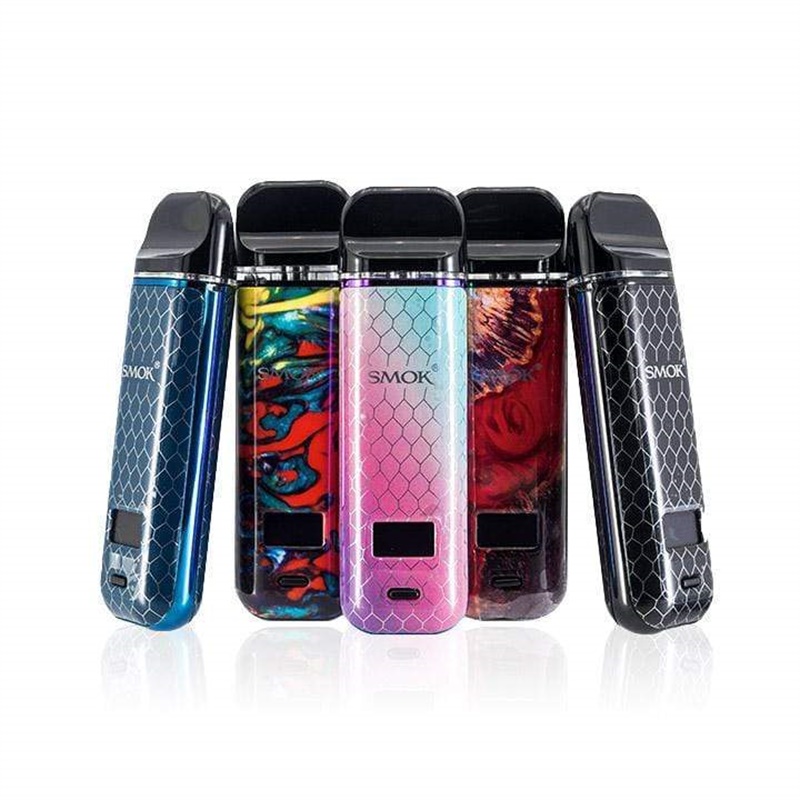 The Novo X pods make use of an efficient two-way u-shaped airflow, which helps to increase airflow and create a smoother vaping experience. The 0.8ohm built-in coil has been designed for optimized MTL vaping, delivering the ideal amount of vapor and flavor. Once the coil housed within has expired, simply replace the pod with a new one to continue vaping. All in all, Novo X is the ideal pod system for both new and existing vapers. The automatic activation helps to simulate the sensation of smoking for beginners while existing vapers will love the simple operation and perfected MTL pods.
You may also like:
ezzy air flavors
geekvape athena price