In this article, I'm gonna introduce the SMOK RPM40 Kit. If you're looking for a pod mod device that not only packs a punch but has great coil compatibility, then you'll definitely want to add this to your collection.
The RPM40 features a massive output wattage of 40W and can be fully adjusted, so you'll be able to fine-tune your vape experience. The actual chipset inside is SMOK's new IQ-R chip, which not only allows a 40W max output, but offers nearly instant firing times, and only 2 hours to fully charge the battery. Speaking of, the RPM40 has a large 1,500mAh internal battery. On top of all of that, the mod part sports a large 0.96 inch OLED display screen.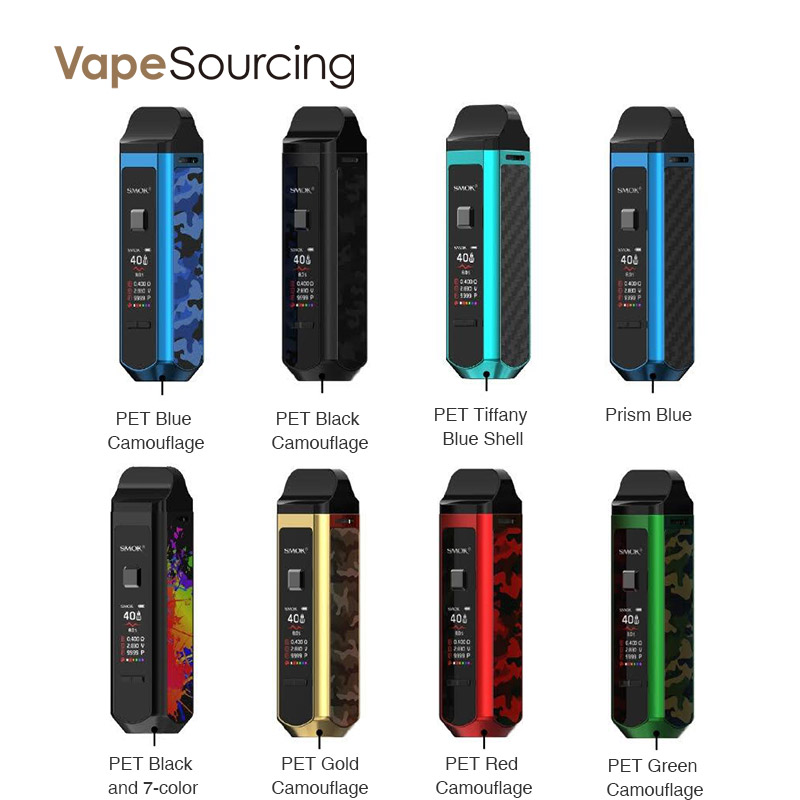 Another awesome feature is that it's compatible with two different types of coils, and includes both cartridges needed. The first is compatible with their new SMOK RPM coils, and you'll get a 0.4 ohm mesh coil installed. Now, the second one is compatible with the Nord coils, and installed is the popular 0.6 ohm DC coil. The refillable pod has a maximum e-liquid capacity of 4.3ml or 4.5ml depending on which pod is being used. All in all, the RPM40 is certainly one of the best pod vapes on the market. Would you give it a shot?
You may also like:
bantam citrus strawberry menthol
vaporesso target 80 price