In this article, I'm gonna introduce the GTX Go 80 Kit by Vaporesso. If you are a fan of this brand or looking for a versatile pod mod device, definitely give this a shot. Here are more details.
Vaporesso GTX Go 80 is built with a metal chassis that features a comfortable rubber grip to be satisfying in the hand. Powered by a built-in 3000mAh battery, the device will automatically detect the coil resistance and set a suitable output between 5-80W for you. So, there is no need to change settings or modes, just press the button and take a puff. Thanks to a Type-C USB port, the recharging is very easy. And, a three-color LED surrounding the fire button will let you know the status of the battery at any moment.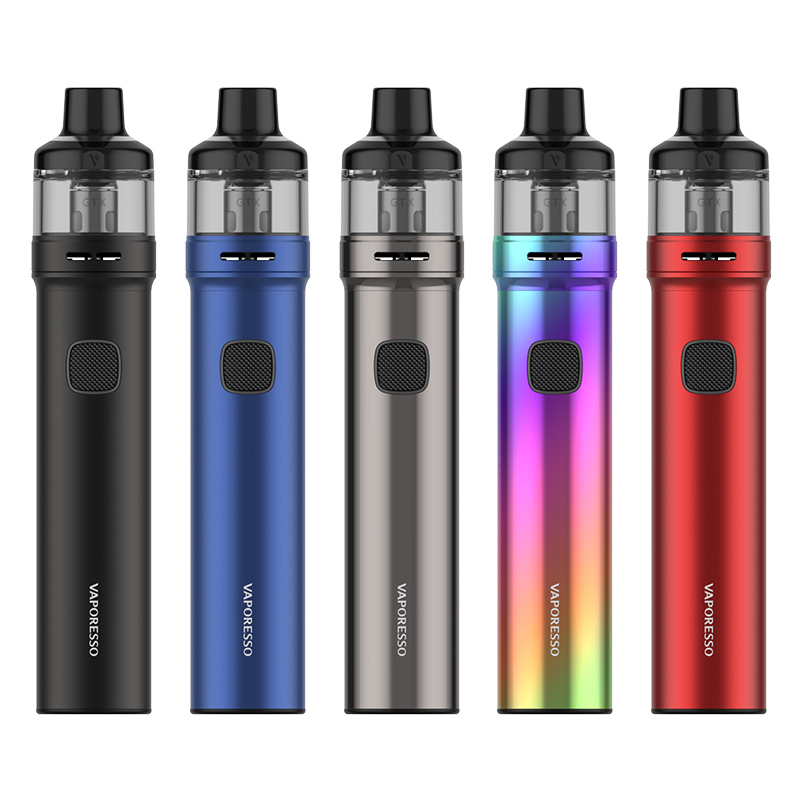 The GTX Pod 26 connects firmly to the tube mod via magnets. It can hold up to 5ml and features a removable top cap. With the latest SSS leak-resistant technology, the pod makes refilling a breeze and extends the life of your favorite vape juice. The pod also permits a wide range of airflow settings. Simply twist the AFC ring at the bottom to make the air slot bigger or smaller. With the purchase of the kit, you will receive a GTX 0.2ohm Mesh Coil that fires from 45-65W. Moreover, the pod is also compatible with all other GTX coils.
You may also like:
buy smok rpm 4 kit discount
cheap geekvape m series coil