Have you used the Puff Bar? This time we'll be covering a new disposable vape named Vibe Bar which is from the same makers of the Puff Bar. Let's crack on for more details.
Vibe Bar is a new vibrant disposable vape ideal for easy vaping. Ergonomics were taken into consideration in the design, so its flat, lightweight, and slim body provides good portability. Powered by a 280mAh non-rechargeable battery, each device can offer approximately 300 puffs (approximately equivalent to 20 cigarettes), this is enough to stay satisfied for the whole day. And, all Vibe Bar devices are prefilled with 1.3ml e-juice of 5% (50mg) salt nicotine strength, each inhalation will get a combination of strength and flavor.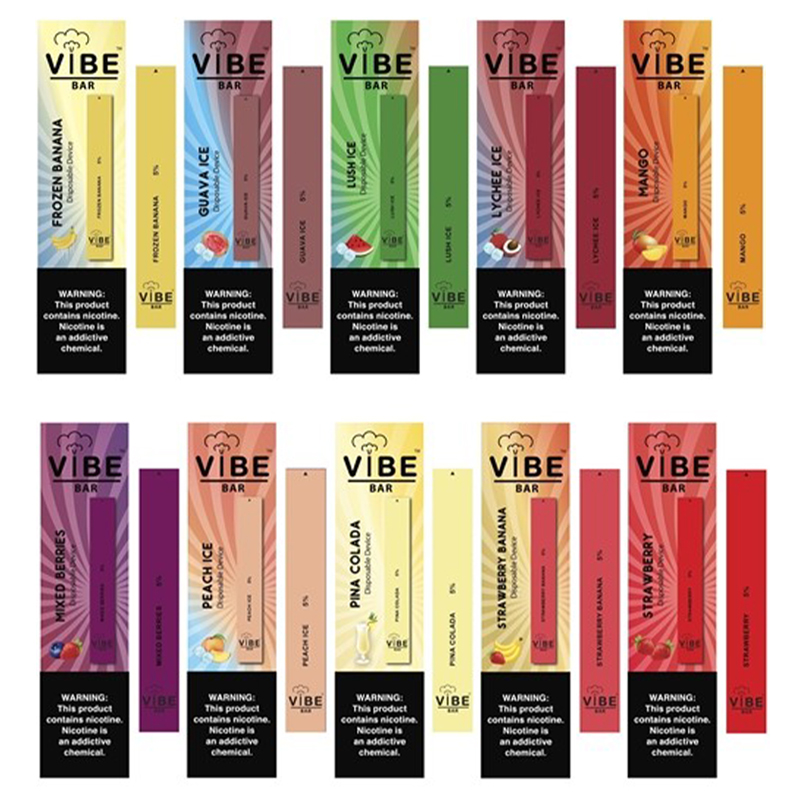 That's also why these devices require no maintenance, charging, or refilling. After your Vibe Bar vape runs out of juice and/or battery, simply buy a replacement. This is the type of easy experience that adult vapers have increasingly gravitated towards, would you like to give it a shot? Available in thirteen flavors: Guava Ice, Chilled Pear, Lychee Ice, Strawberry, Tangerine Ice, Pina Colada, Peach Ice, Frozen Banana, Lush Ice, Cool Melon, Mango, Mixed Berries, Strawberry Banana.
You may also like:
Argus Pro Review
Amulet Vape Watch Price