The Fog X Magnum XXL disposable device provides vapers with approximately 5000 puffs and charges via the micro USB port on the bottom. It comes pre-loaded with 5% nicotine salt e-liquid and has a puff-activated firing mechanism.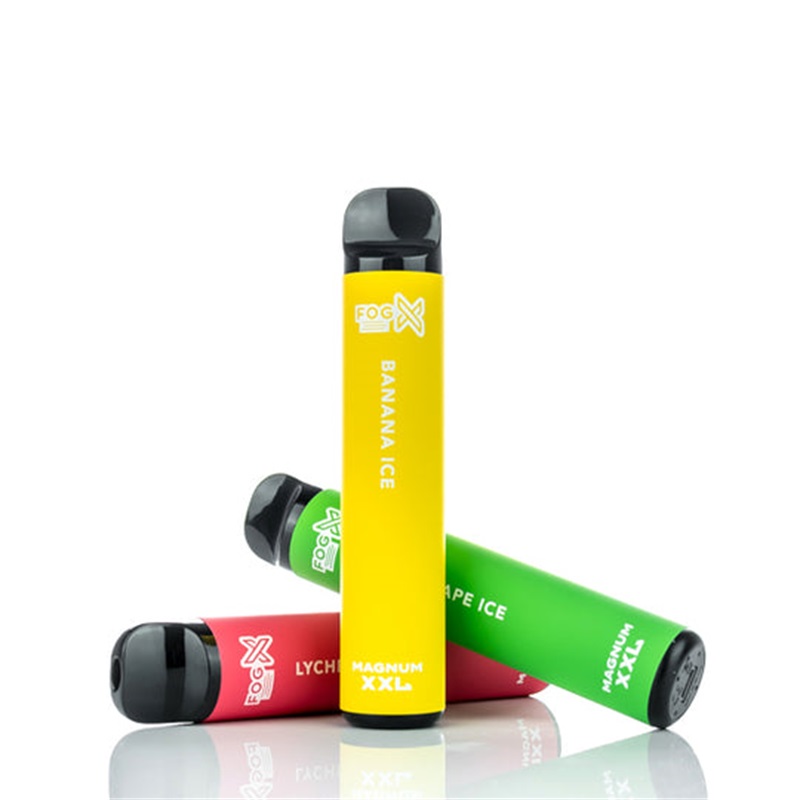 Features:
5000 Approximate Puffs
5% Salt Nicotine
Integrated 650mAh Battery
Pre-Filled 10mL Juice Capacity
Rechargeable
Micro USB Charging
Draw-Activated Firing Mechanism
These single-use e-cigarettes provide users with a smooth and delicious vape in many of the classic flavors of Fog X Magnum. Forget buying juice? Don't worry, Magnum XXL comes pre-filled with 10mL of premium e-liquid.
FOG X Vapor has added four exciting new flavors to its collection: Matcha Green Tea, Strawberry Banana Ice, Honeydew Ice and the lush you're sure to love. Plus, they kept top-selling flavors like White Grape Ice, Strawberry Wafer, and more.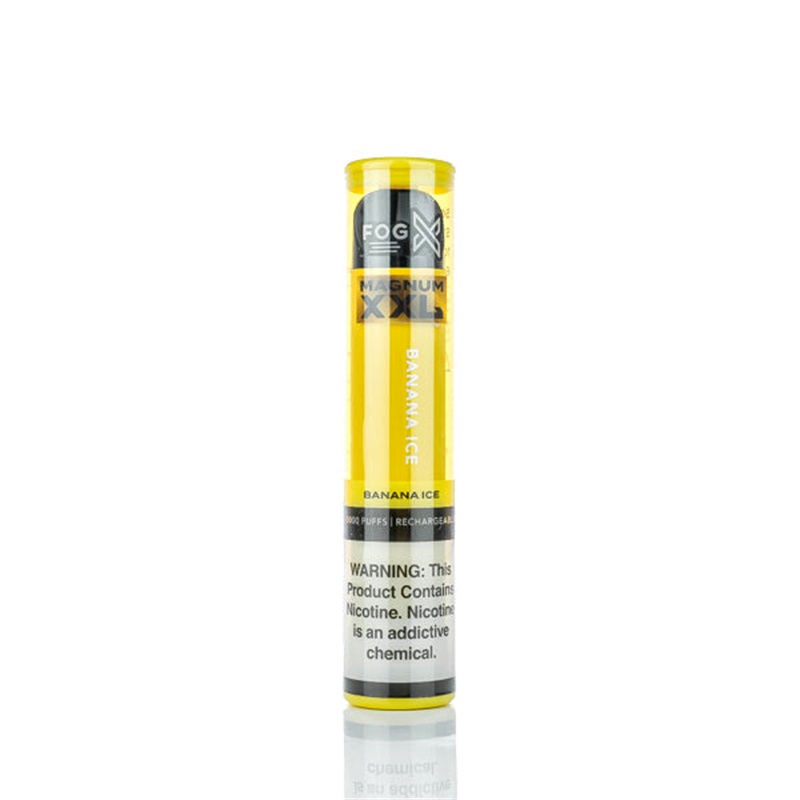 It is designed for vapors on the go who want to satisfy their nicotine cravings with an easy-to-use and hassle-free disposable device. Each puff is smooth and full of flavor. The flavors are blended with 5% salted nicotine to give you a satisfying throat hit. So, why not try it today?
Related kits you may prefer:
https://vapesourcing.com/hyde-n-bar-mini-disposable.html
https://vapesourcing.com/vaporlax-sirius-disposable.html