Recently I'm a little sold on the new MTL vape kit released by VOOPOO Co.-ALPHA Zip. So I'd like to share it in the following.
VOOPOO ALPHA Zip Kit is an outstanding embodiment of aesthetic in the metal material. The double side panels are built with 11 processes of exquisite metal carved craftsmanship, which shows the delicacy of multiple sections and the exquisite details of the metal design. Powered by dual 18650 batteries, the mod arms with a brand new GENE.Fit chip that allows for 0.01s fire speed and 180W maximum output.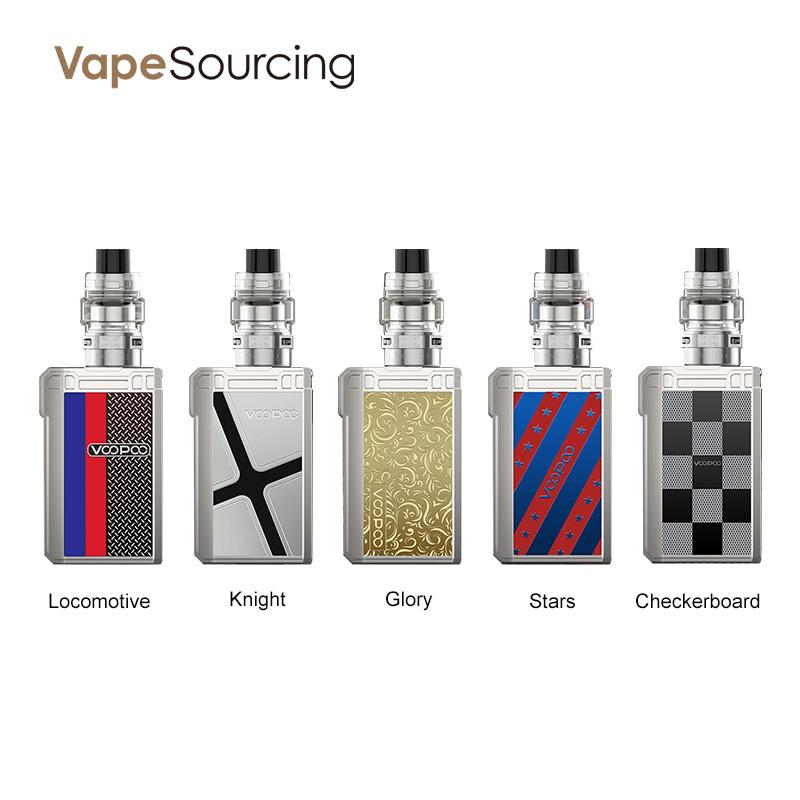 Paired with the mod is the MAAT Tank, it can store up to 4ml of e-juice and adopts a brand new middle adjustable triple holes airflow design for smoother inhaling experience. Internally, the back-up e-liquid reservoir design can effectively prevent the coils from burning out for your extremely fantastic flavors. Heating elements included in the set are a 0.13ohm MT-M1 Single Mesh Coil Head and a 0.2ohm MT-M2 Dual Mesh Coil Head. The PnP design enables you to reload the coils in one second while the innovative semi-embedded cover structure free you from juice waste and dirty hands. Anyway, the ALPHA Zip is worth a shot!
You may also like this: buy smok mico
Related blog: ShenRay 415 RTA Clone Preview-Beyond All You Imagination About Flavor