The drag series, which has caused a lot of buzz in vapes online recently, has updated their latest fourth-generation products. In fact, drag series products have always been controversial on the Internet. As high-power products, everyone seems to have stricter requirements for the design, weight, and functions of the item itself. Therefore, whenever some well-known brands release new products, especially their famous product lines, they will receive double attention.
The Drag series is one of the most successful works of VOOPOO, and the fourth generation of Drag product also combines the advantages of previous generations with more upgrades and innovations. The fuselage does not use the classic combination of aluminum alloy and leather. Instead, the leather part is replaced with wood grain elements, resin and leather, creating a more simple and advanced style. And I can be sure that no matter what style of clothing you wear, the Drag 4 will fit perfectly into your everyday style.
VOOPOO Drag 4 is powered by two 18650 cells, with a maximum output of 177W. The performance of the battery is very stable, so it can continuously provide stable power for the device and protect you for long-term use. This time, the Drag 4 Mod is equipped with UFORCE-L Tank, which is an atomizer with three air inlets on the top, and it is also the latest black technology of VOOPOO. At the same time, the built-in GENE chipset of Drag 4, as a synonym for power and quality, also improves your vape quality to a higher level.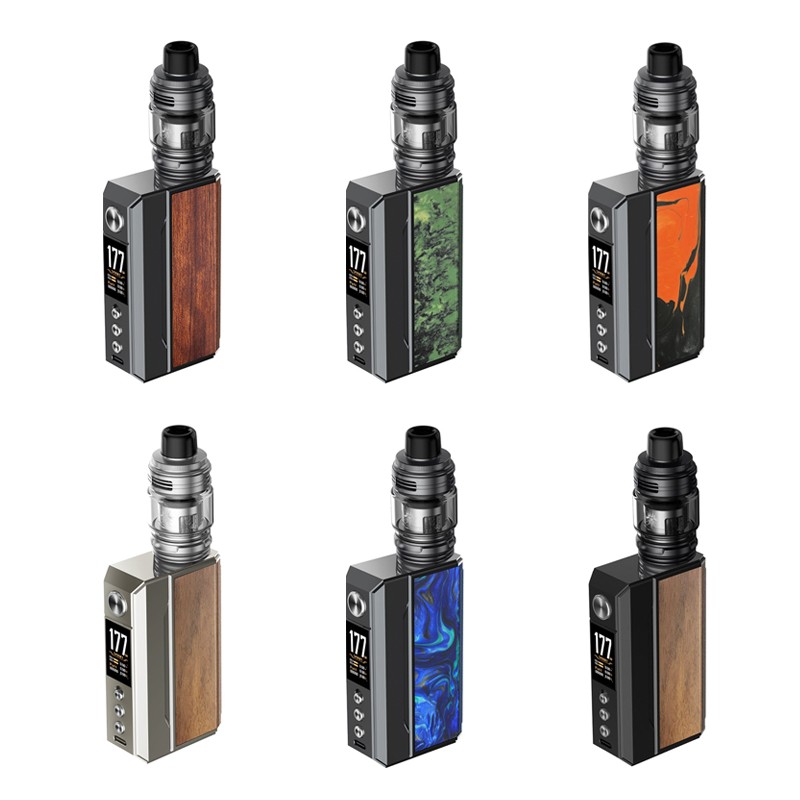 Specifications:
Size: 52.4*25.4*89
Resistance: 0.5-3.0Ω
Pod Capacity: 4ml
Battery: Double 18650 Batteries
Filling: Top filling
Output Power: 5-177W
Output Voltage: 3.2-8.4V
Features:
510 heat sink base design
More smooth flavor
Compatible with PnP coil range
No leaking fuss
3 adjustable top airflow ports
Dual in one tech
Quarter turn top fill
Recommended Products:
VOOPOO Drag 4 Mod
VOOPOO UFORCE L Tank
Read More Related Articles: https://eleafvape.uk/new-upgraded-innokin-sceptre-2-vape/