The full name of Geekvape AP2 Kit is Geekvape Aegis Pod 2 Kit. As the second generation product of Geekvape Aegis Pod, it has gained high popularity in vapor sales online. The AP2 Kit is designed to be smaller and more portable, but it has also become more robust, and its metal casing design provides better durability. Compared with the products of the same shape or the same price that can be purchased on the market, this pod is a very cost-effective electronic cigarette device.
The battery of Geekvape Aegis Pod 2 Kit is a 900mAh built-in battery, which can output 18W of power, support long-term use of electronic cigarettes, and greatly increase the battery life. The Geekvape AP2 has a cartridge capacity of 4.5ml and can hold 2ml of e juice. The Geekvape AP2 Cartridge has a leak-proof mechanism and can be filled with e-juice from the side, which is a good design for many people.
Geekvape AP2 Kit is suitable for MTL vaping and RDL vaping. The 0.6ohm coil and 0.8ohm coil equipped in the device allow you to choose the vaping method that is more suitable for you, and truly achieve customized suction. After unpacking the product, you just need to press the ignition button or just vape to activate the device. The smoke produced can reach your ideal state, with a smooth taste, which can maximize the atomization of e-liquid and enrich your vaping process.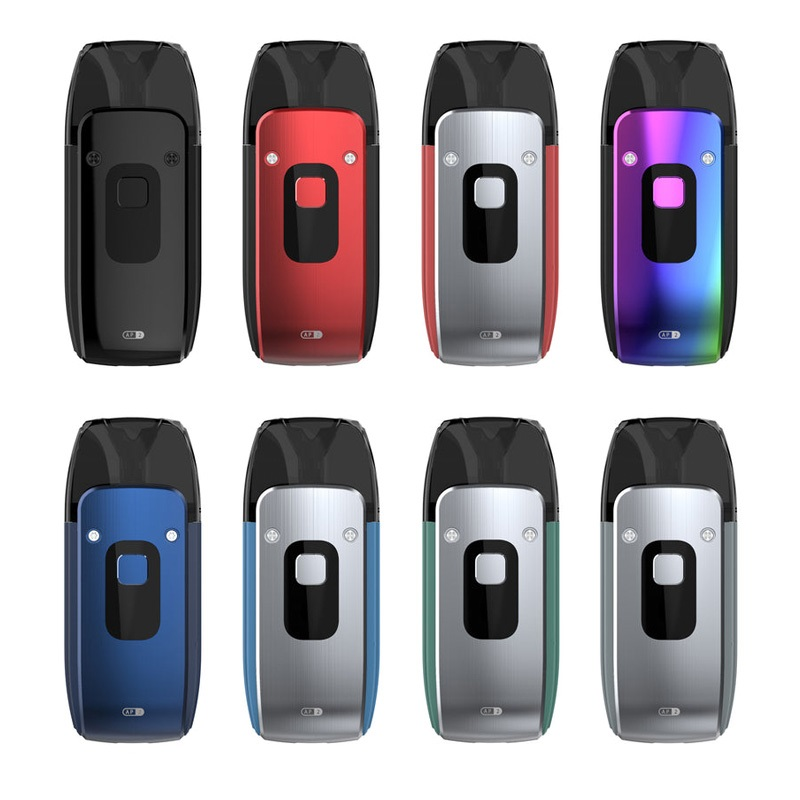 Specifications:
Dimension: 35.00mm x 17.50 x 90.00mm
Battery Capacity: 900mAh
Coil Resistance: 0.4-3Ω
Stand-by Current:≤15uA
Longest Vaping Time: 10s
Low Voltage Warning: 3.2V±0.1V
PCBA Temperature Alarm: >80°C
Charger: Type-C
Working Temperature: -10~45°C
Colors: Green Camo, Red Camo, Gray Camo, Blue Camo, Black, Rainbow, Blue, Red
Features:
Beginner-Friendly
Geekvape AP2 Cartridge
Single Button Operation
Geekvape exclusive leakproof mechanism
Geekvape G series coil: 0.8ohm(12-15W)/ 0.6ohm(13-18W)
Internal 900mah battery
Inhale Activation
GeekVape G Coil Compatible
Use Any Flavour E-Liquid
LED battery indicator: red 0-30%, blue 31-70%, green 71-100%
3-level output adjustment: low white, med blue, high green
Magnetic pod connection
Recommended Products:
pod juice vape liquid near me
blvk unicorn e juice USA
Read More Related Articles: http://vapekitssale.org/ultra-delicate-and-sleek-smok-mag-18-kit/