Fruitia Esco Bars Mesh Rechargeable Disposable Vape Kit is now available at vape stores. Fruitia Esco Bars Mesh has four of the most classic flavors, Mixed Berries, White Mystery, Kiwi Pom and White Gummy. Esco Bars are designed to please your taste buds the most in a variety of ways.
The Fruitia Esco Bars Mesh Disposable Vape is a cylindrical pen barrel, and the different colors on the shell represent different flavors, so you can see what kind of Vape Kit this is at a glance. The material of the Fruitia Esco Bars Mesh shell is very hard and can withstand normal bumps and falls, so don't worry about it being too fragile and causing damage. The ergonomic design makes it easy to hold the Esco Bars Mesh Disposable without feeling the burden on your hands.
Fruitia Esco Bars Mesh enables the device to be activated by direct vape without the need for extra complicated buttons. E-juice with 5% nicotine salt content will output a cloud with smooth and varied taste. The compact body is convenient for you to take it to any occasion, and the 12ml pre-filled design is enough for you to immerse yourself in the world of vaping for a long time.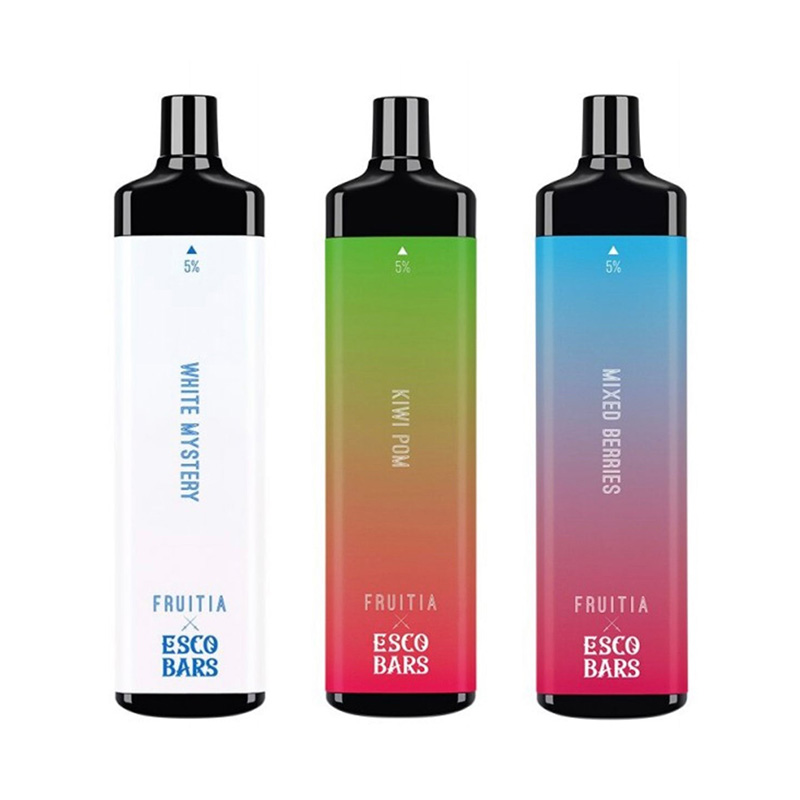 Features:
12mL Pre-Filled E-Liquid
Mesh Coil
5% (50mg) Nicotine Strength
Approximately 5000 Puffs
Falvors:
Kiwi Pom: Exotic kiwi and zesty pomegranate
Mixed Berries: Dynamite raspberry, strawberry, and blueberry
White Mystery: A surprise flavor profile
White Gummy: Amazing sugar flavor
Recommended Products:
esco bars h2o
hotbox vape
Read More Related Articles: http://vapekitssale.org/personalize-your-flavor-kangvape-onee-max/