The Justfog Better Than e-cigarette is a 420mAh pod mod with a built-in 1.0ohm resistor. It also has automatic shooting and numerous protection functions.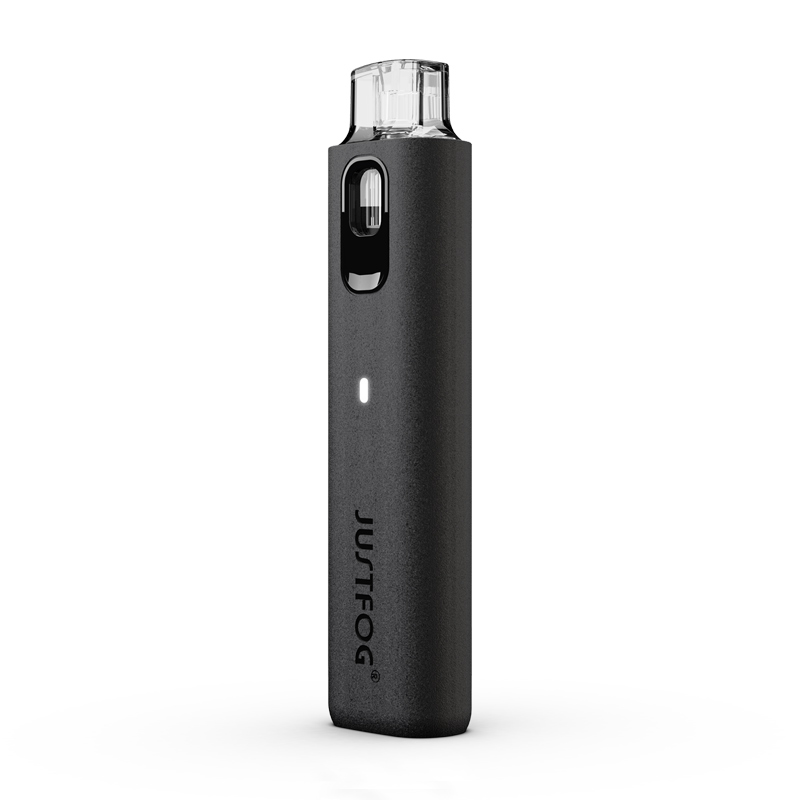 Parameters
Brand: Justfog
Unit: 1Set
Pod Capacity: 1.9ml
Resistance: 1.0ohm
Material: PC
Pod Dimensions: 19.1*10.5*31.3mm
Battery Capacity: 420mAh
Constant Wattage: 11W
Charging: C-type USB, DC 5V
Material: PC
Battery Dimensions: 21.8*12.5*77.7mm
The battery's remaining power indicator has a boost mode, which can boost the voltage to 3.8V. The Better Than Pod Battery uses a constant voltage to continuously maintain flavor and steam production, despite the remaining power.
The appearance of the device is very unpretentious-so in this context, the chosen name looks a bit strange. However, let us not judge by clothes-perhaps the "most interesting" is hidden inside. The plastic housing is decorated with "special" windows for fluid control.
Otherwise, this is the most common rod-shaped cabin, and its dimensions are stated without regard to the cartridge. Even so, the device seems to be of medium size.
A detachable cartridge of almost standard capacity, although it is side-filled, cannot be accessed quickly. The mouthpiece is easily flattened and the vaporizer is built-in. No airflow adjustment-this may be the established tradition of the brand.
It has an electronic juice capacity of 1.9 ml with a side filling system. Better Than Pod Vape Kit is compatible with a 1.0 ohm OCC bottom coil, bringing you the best e-cigarette experience. Multiple protections also support long life and durable use.
Other kits you may prefer:
voopoo drag nano 2 kit for sale
vaporesso target 200 kit usa