This article will introduce the compact and minimalist pod system of the major Chinese brand SMOK – RPM 25W Pod. Popular Chinese company SMOK has launched a portable pod system with simple functions.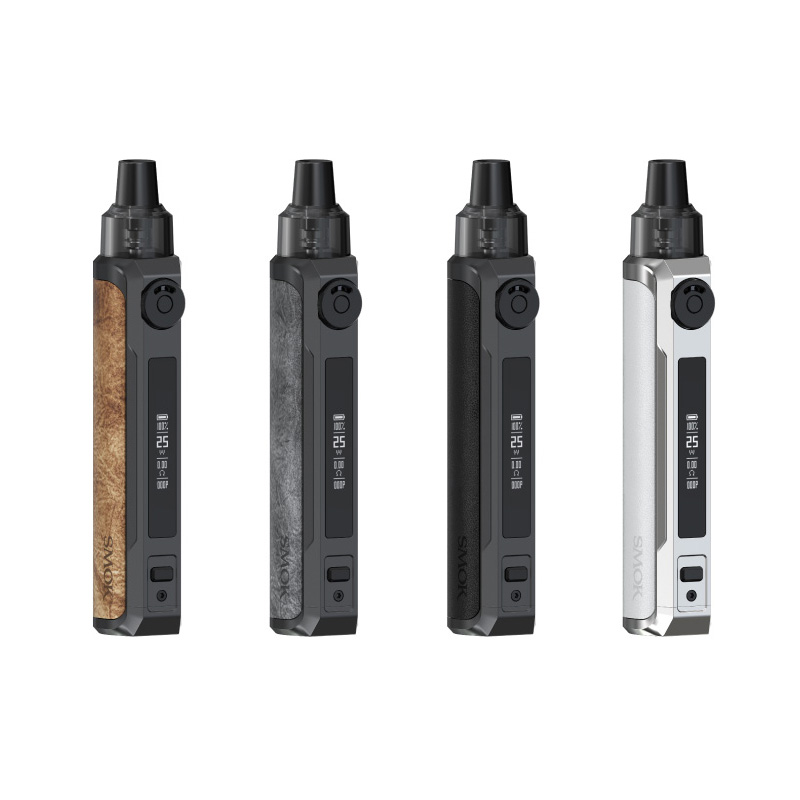 Specifications:
Dimensions: 110mm * 23.2mm * 20.5mm
Weight: 56g
Battery: 900 mAh
Charging: USB Type-C, 5 V / 0.87 A
Power: 5-25W
Capacity: 2 ml
Coils Included: 2 x LP1 Meshed 0.9ohm
The new RPM 25W Pods features a corporate-style clean design with a set of the most essential technical features and a compact cigarette orientation.
The RPM 25W Pod was presented in an unusual number of design options from manufacturer SMOK at launch, including just four classic colors.
The battery pack frame of the subsystem is made of metal alloy, and for better ergonomics, a leather insert is provided on the back of the device.
Technically, the novelty is equipped with a built-in battery with a capacity of 900 mAh. To charge the battery, use a USB Type-C cable and a maximum current of up to 0.87 A.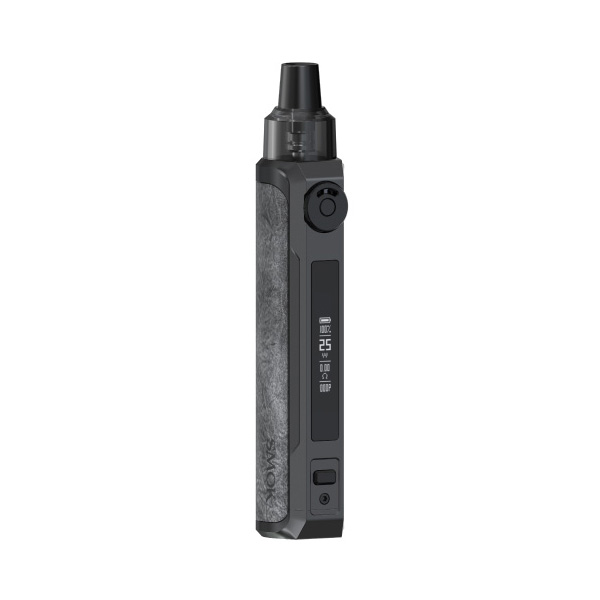 The bad function of the battery pack is controlled via buttons and a monochrome display. The device operates in the output power range of 5-25 watts.
In addition, a separate tightening adjustment mechanism is provided. The complete pod cartridge supports the branded LP1 series of vaporizers with side fill and 2ml reservoir.
Related kits we recommend:
caliburn g coils
buy cbd vapes