Do you like the taste of apples or watermelons? Can you imagine a mixture of the two tastes? Today we'll be covering such a cheap e juice from Mr Salt E, along with an ideal pod device for it.
Firstly let's look at the pod device – Smok Nord Kit. It is loosely based on the recent Smok Novo Kit – which looks very similar. However, the Nord is an upgrade to the Novo. Obviously, the Nord is a lot bigger than the Novo as the battery is a larger capacity. The Novo has a 450mAh battery and the Nord has a great 1100mAh. The power output at 10-15W is similar. You also get a handy LED indicator to tell you the battery capacity remaining.

The part of the kit which holds the e-liquid is called a "pod" and it is refillable by removing the plug on the side of the pod. In the Novo kit, a 2ml pod was standard – the Nord has a 2ml option for EU countries or a 3ml standard option. This time the coil is replaceable – so you don't have to discard the pod when the Smok Nord Replacement Coils are past its best. Even better there are 2 coil options – a DTL 0.6ohm mesh coil and a MTL 1.4ohm coil. Both options are included in the kit. 6 colours available.
As for the Mr Salt E Grapplemelon. It has been one of the most sought-after fruit flavored nic-salt e-liquids in the entire vaping industry. Stuff your face into a tart and juicy grapple (tastes like a grape, feels and looks like an apple!) and sweet wild watermelon, specially designed for you as your personal cornucopia! At last, the VG/PG ratio of 60/40 is perfect for the MTL vaping.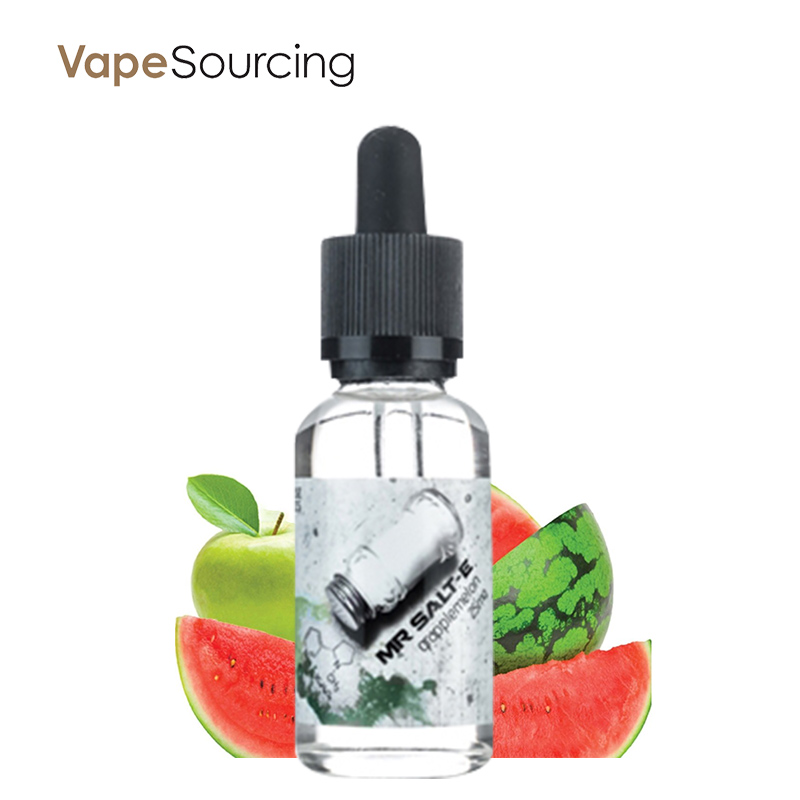 Related blog: What VG/PG Ratio Of E-juice Works Best On The GeekVape Flint Kit?