This time I'm gonna introduce the Wotofo MDura Pro Kit. It is a new rugged feature-packed device that also uses the popular "NexMESH" technology. Let's dive in for more details.
The MDura Pro Kit consists of the new MDura Pro Mod and the existing NexMESH Pro Tank. I will mainly focus on the mod as you guys should be familiar with the tank. The mod has a rugged IP67 rating and is shockproof and dust resistant too. The brain of the mod is the NexCHIP which provides several user modes including VW (5-230W) in Power, Power+ and Standard modes, or 10-230W in TC mode. You will need 2×18650 batteries which are not supplied and a USB Type-C port is provided for charging at a 2A charge rate. A stunning 1.2″ color TFT screen is located on the front of the mod and there are 6 color themes to choose from.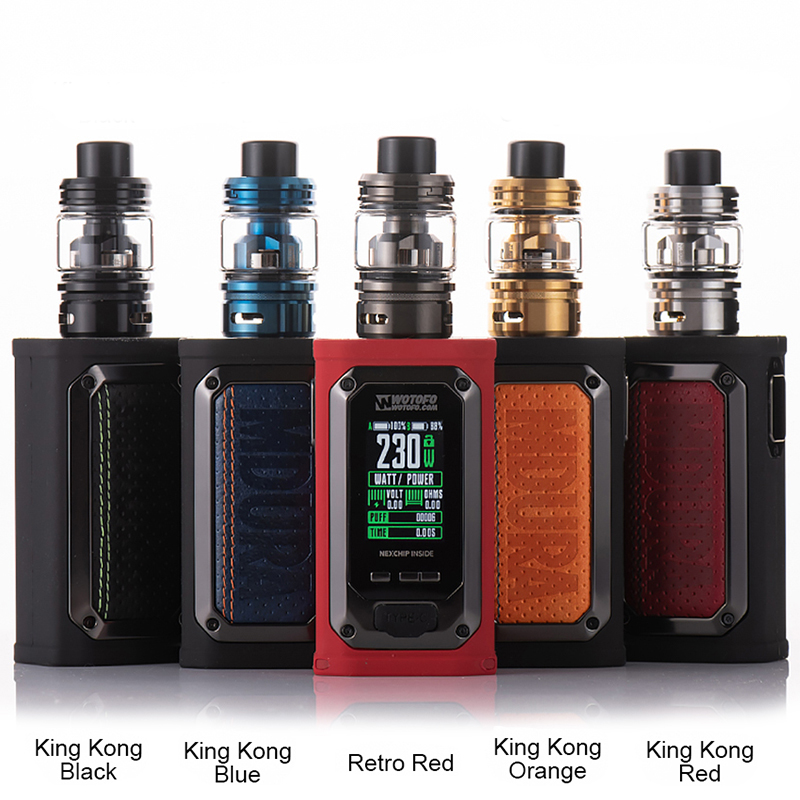 The NexMESH Pro Tank is a bit more complicated depending on the area this kit is marketed to. For instance, for the worldwide market there are 4.5ml, 6ml, 3.5ml, and 5ml tank glass options. For TPD-regulated areas, there are 3.5ml, 5ml, 2ml, and 4ml tank options. However, for the UK market there are just 2ml straight tube and 4ml bubble glass. The tank is compatible with the H NexMESH Pro coil range and the H15 mesh/parallel and H12 Clapton mesh coils are included in the kit. There is also an option of an H17 rebuildable deck if you want to do the whole DIY coil thing. The filling is taken care of with a slide top fill cap.
You may also like:
suorin air bar max price
cheap fizz max