With the rapid development of electronic cigarettes, the design and positioning of various types of products are becoming more mature and clear. As two of the manufacturers of electronic cigarette equipment, Eleaf and Joyetech have been continuously launching the latest vape pen kit with the latest technology. Today we will make a comparative evaluation of two vape pen kits of the two brands. If you like, both of them are available in the cheap online vape store.
The first one is the Eleaf iJust ECM Kit, on the front, the large upside down Black Triangle fire button with Silver rim and a translucent strip is very attractive. The base of the device is a Stainless Steel section and on the underneath a printed Black design and central battery venting hole. The top of the battery has again a Stainless Steel section with texturing in the form of an interlocking design. Overall, despite it is not expensive, the build quality and ergonomic design are great. The included iJust ECM atomizer, 25mm in diameter with a 4ml capacity, which also features top filling and adjustable airflow.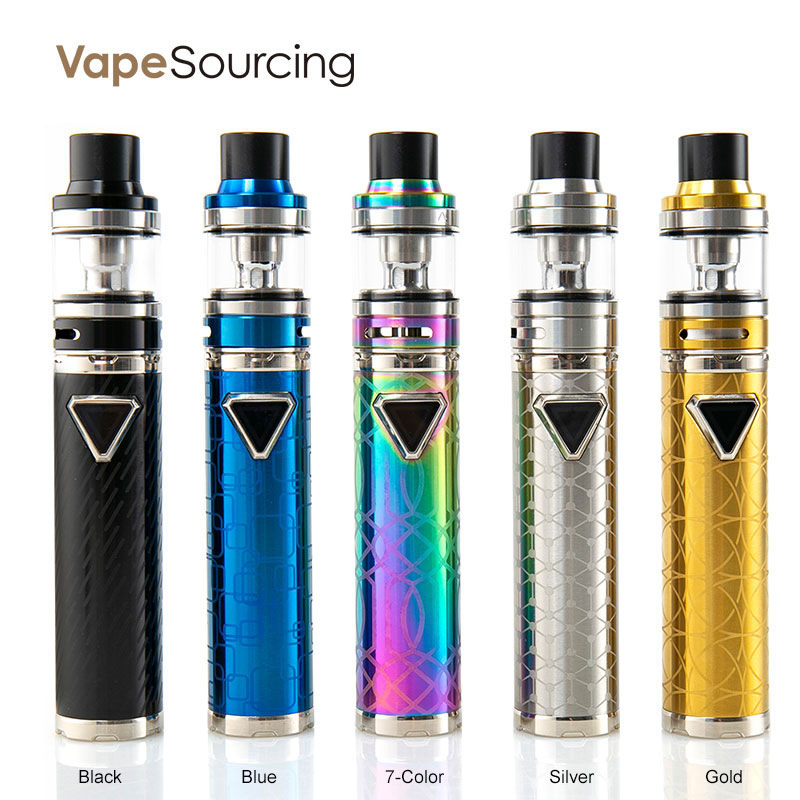 About the Eleaf ECM Kit's performance. The fire button is so nice and clicky, and when you fire, there is no delay at all. I like a restricted lung hit and I found that one-third of the airflow is just what I need and then flavor which you would expect from a mesh coil was very good. Vaper production is also good but it is a cool vape which is fine for me but won't be to everyone's liking.
The second is the Joyetech ULTEX T80 Kit, powered by a single 18650 which is inserted through a threaded bottom cap. This mod runs from 1-80 in wattage mode, but also has some temperature control settings and a bypass mode. Like most mods on the market, this device also includes all the safety protections we expect. As for the included tank, it features innovative with a "coil-less" design. They are right with not calling it a coil, as it really isn't, but rather it has a flat heating element.

About the ULTEX T80's performance. I love the ergonomics of the device, and I also love the styling. I mostly used it with the Cubis Max tank during the review and it doesn't have any issues when running the Cubis tank. The coils require tools to change, the cotton needs to be just right, and it takes some time. I love how it feels in hand and love the color options they have.
Related blog: 80W Eleaf iStick NOWOS Kit & Wismec Active Kit-Which You Like Better?