Uwell are no strangers to a funky little pod kit with recent successes such as the Caliburn G, Koko, Crown Pod, and Valyrian Pod. In the following, let's check out their Aeglos Pod Kit. Here we go!
Uwell Aeglos is a new refillable and replaceable coil pod kit. Apparently "Aeglos" means either a Spear or a plant – both found in Tolkien's writing. One of the first features I have noticed is the adjustable airflow. A lot of simple pod kits seem to miss out on this feature which is a shame. The airflow valve of Aeglos Uwell sits below the pod on the mod components. The mod houses a 1500mAh internal battery which is recharged via the USB Type-C port in 1 hour. This has a variable wattage output from 5-60W, so you can fine tune the power to suit your preference.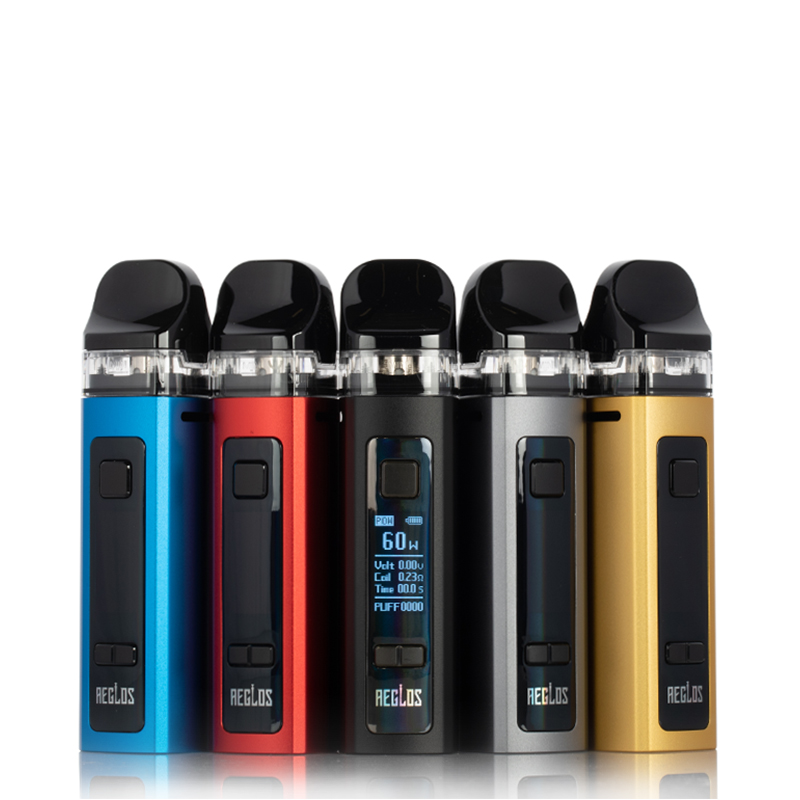 An OLED screen displays all of your vaping data and includes a Puff Counter. Sadly the screen size is not stated at present. The Uwell Aeglos Cartridge is refillable by removing the mouthpiece to expose the fill port which also has a silicone check valve to help prevent leaking. There are 2 coils to choose from and these do not seem compatible with other Uwell kits, unfortunately: 0.23 UN2 Meshed H Coil, 0.8ohm coil. The pod capacity is stated as 3.5ml – I am not sure if there is going to be a 2ml TPD Compliant version available.
You may also like:
artemis rdta
smok wave pod