I've been looking for a decent Christmas vape sale recently. Yesterday, I found the latest Widowmaker RTA and Mesh V2 RDA by Vandy Vape. In the following, I'm gonna share the Mesh V2 RDA. Just buy from vapesourcing online shop if you like it.
Vandy Vape Mesh V2 RDA is the follow up to the original Mesh RDA. Built with stainless steel and Resin, it's safe and durable for long term use. Inside the chamber, there is a postless clamp deck for coil building. And the deck comes with a spring-loaded block that's similar to the one on the Profile RDA, it can help you keep the mesh coil in contact with the cotton and prevent revolting dry hits.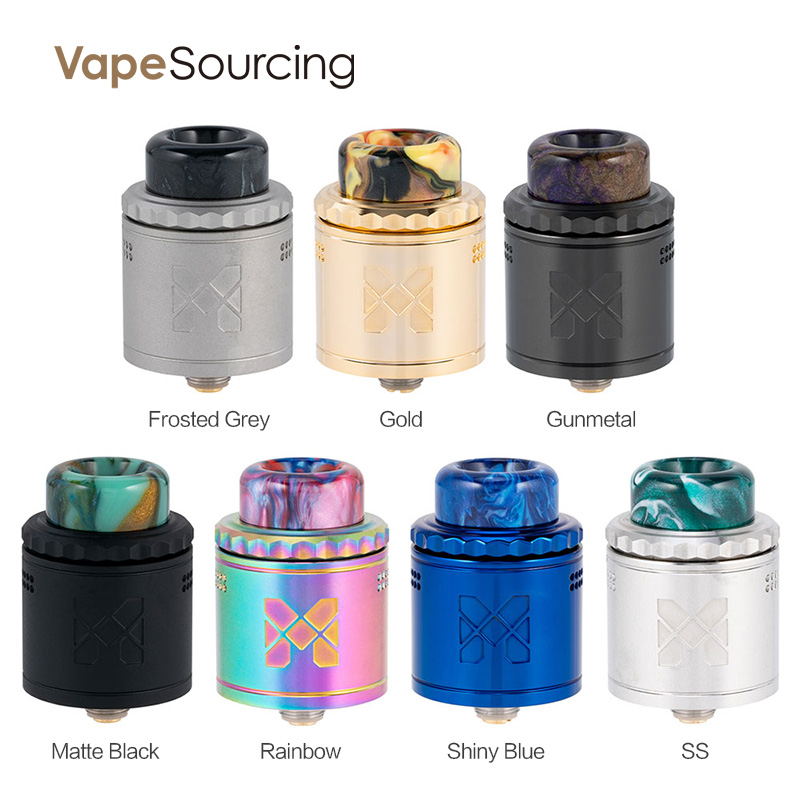 In addition, the Mesh V2 has a deep juice well and comes with a squonk pin, which means this should be good for drippers or squonkers. Airflow wise this is adjustable and the inlets are in the top section of the barrel to eliminate the chance of leaky bottom airflow struggles. Anyway, I think the Mesh V2 is a worthy competitor of the Profile RDA and I think most mesh lovers would be happy with it. 7 colors to choose from.
You may also like: topside dual cheap
Parameters as below
Material: Stainless Steel + Resin
Length: 25.5mm
Diameter: 25mm
Capacity: 2ml
Weight: 148g
Airflow: Adjustable Top Airflow
Thread: 510
Mesh Wires: Dual M Coil, 17*9.8mm, 0.15ohm, 45-70W
Ni80 M Coil, 17*9.8mm,0.15ohm, 55-70W
A1 M Coil, 17*9.8mm, 0.15ohm, 50-65W
SS316L M Coil, 17*9.8mm, 0.12ohm, 50-70W
Related blog: Is This Your Cup Of Tea? | Teslacigs Punk Pod Kit 620mAh