After the success of the AP and Jackaroo (blowout deal on the Jackaroo mod here), Vandy Vape has brought out yet another setup that is waterproof – Vandy Vape Swell Kit. Let's make a brief review.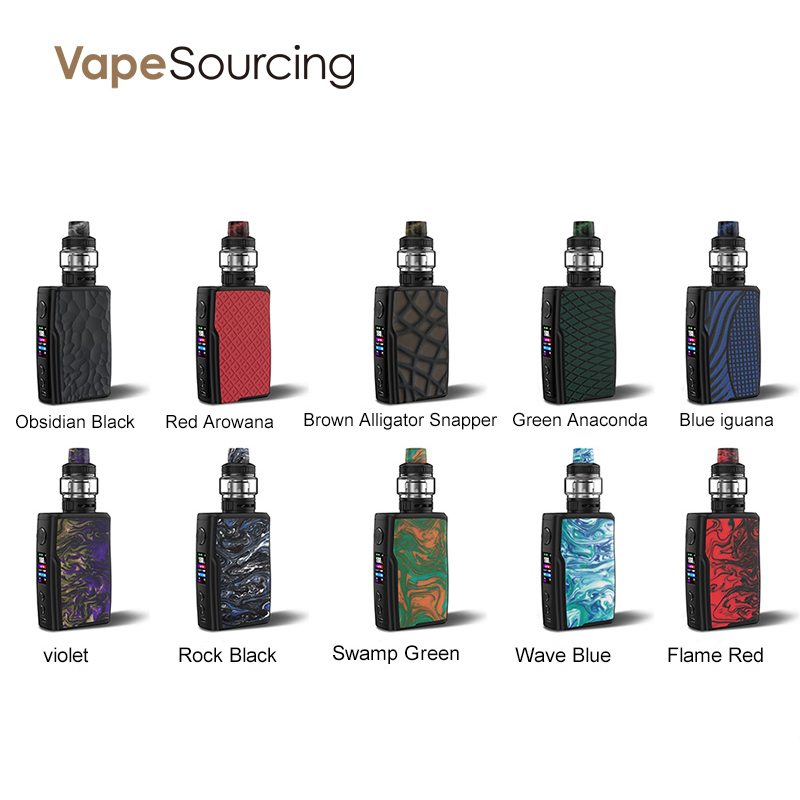 Color
Swell Kit is available in 10 different colors: obsidian black, red arowana, brown alligator snapper, green anaconda, blue iguana, violet, rock black, swamp green, wave blue and flame red.
Panel
One side of the Swell Vape Mod Kits features a G10 panel while the other has a premium resin finish. These panels are replaceable for a brand new appearance and also hide the battery bay which stores dual 18650 cells. The panels stay in place thanks to powerful magnets.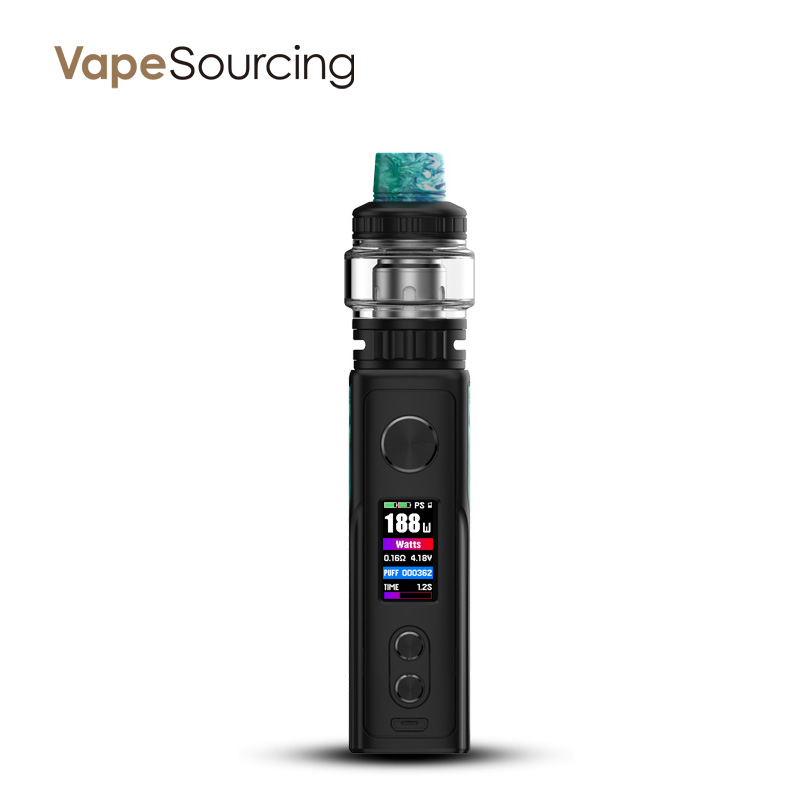 Display
The display screen on the control face has a full-color menu. Here you may change all the settings to your liking such as changing the user interface colors, changing power settings, adjusting temperature control settings, putting the device in sleep mode, setting puff limits and much more.
Summary
All in all, Vandy Vape Swell comes is either a standalone mod or with an included tank. The kit features a waterproof PCBA that can be cleaned or washed, a portable design, replaceable G10 & resin panels, dual 18650 batteries. We think it may bring you better vaping leisure time.
Other products you may prefer:
smok infinix 2
smok morph