The Maat Tank VOOPOO is a new Sub Ohm stock coil tank release from Voopoo. The initials "MAAT" stand for "Middle Adjustable Airflow Tank". Most sub ohm tanks have a bottom adjustable airflow inlet. Sometimes you can get leaks through this airflow so a lot of designers have been trying to get away from this design.
The Voopoo MAAT includes 2 mesh coils heads a single M1 0.13ohm coil and a dual M2 0.2ohm coil. The coils have a push in and pull out a system to make installation easier.
Another weird design feature is a kind of "reserve reservoir" in the sub ohm tank. Basically, this is a hidden reserve of e-liquid in the tank. When you think it is empty there is still a small amount hidden in here. This is apparently designed to help prevent dry hits. To refill there is a slide top fill cap and depending on variant it can have a locking button.
There are 3 colors to choose from – Stainless Steel, Black, and Rainbow.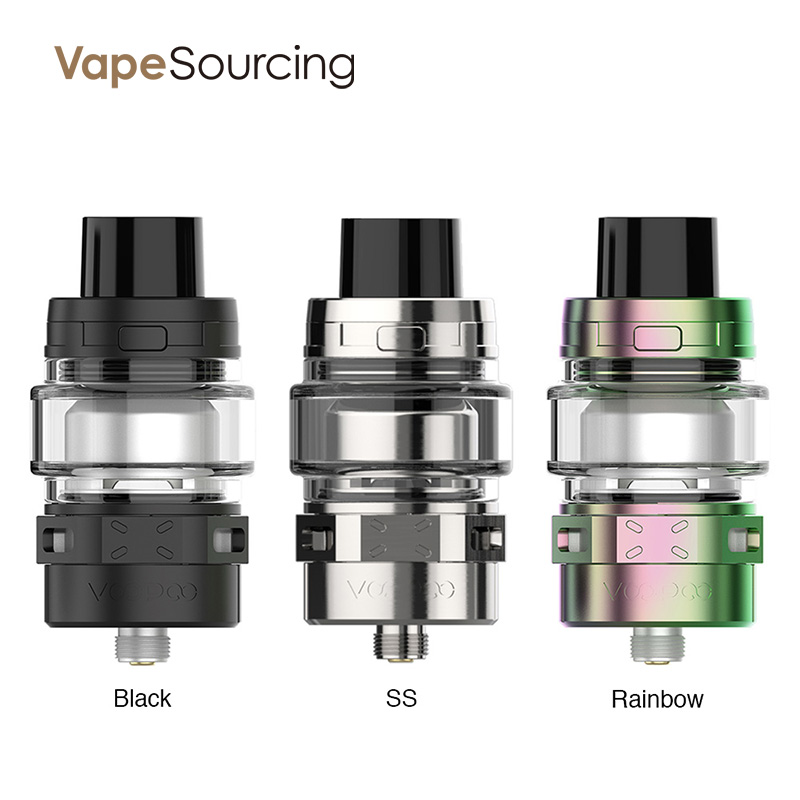 Voopoo MAAT Tank Specs
Size: 28x56mm (standard) / 24.5x56mm (EU TPD)
Capacity: 4ml (standard) / 2ml (EU TPD)
Middle adjustable airflow design
Coils: MT range – M1=single mesh, M2=dual mesh
Push in / pull out coils
Reserve reservoir
Top refill
Voopoo MAAT Tank is very suited for the VooPoo Drag 157W Box Mod
voopoo drag mod is a dual 18650 battery VooPoo box mod with an imaginative attitude and excellent design. Equipped with the legendary Gene Chip, it offers a fully functional temperature control suite with a maximum power output of 157 watts and a shooting speed of 0.025 seconds. They are both come from VOOPOO, think that VOOPOO Drag with VOOPOO MAAT Tank will be very appropriate!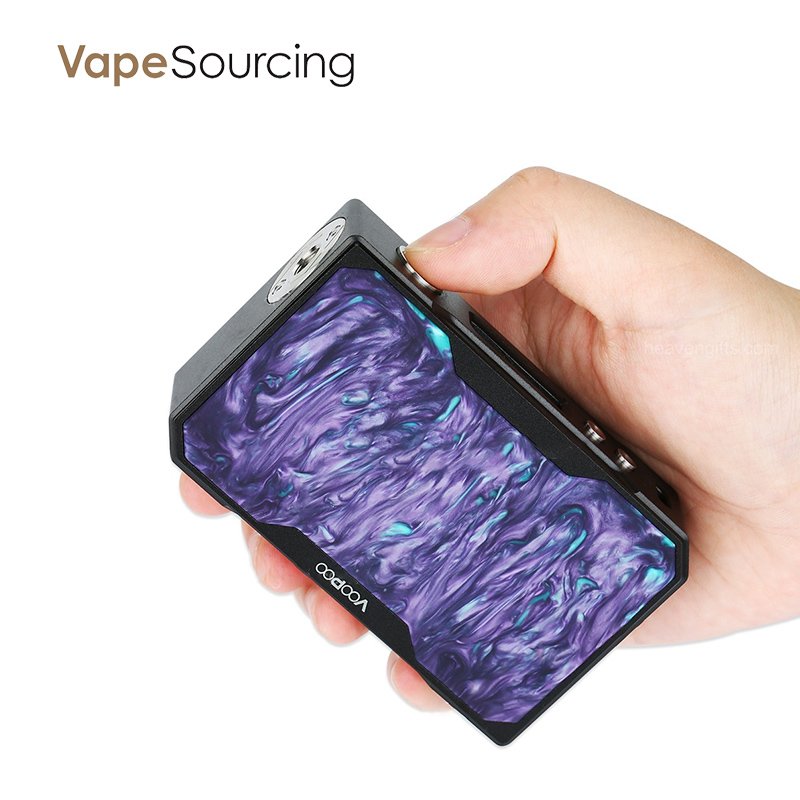 Do you still want to read more about Voopoo MAAT Tank? Vapesourcing best vape shop online is waiting for you!
>You may also like:
>Read more: