This time we'll be covering the Pozz X Kit by SMOK. As a version of SMOK 10th anniversary, it has brought surprise beyond vapers' expectation, let's dive in for more details.
SMOK Pozz X has a large internal 1400mAh battery and takes little time to reach fully charged. With a maximum wattage output of 40W, it can definitely pack a punch. On the front of the device, there's a 0.96″ TFT display screen, which does show you vital information such as battery life and wattage setting. The fire button is located right above the screen, it serves multiple purposes such as firing the device, turning the device on and off, and even adjusting the wattage. Additionally, there are three airflow holes on the side of the device to ensure ample and smooth airflow.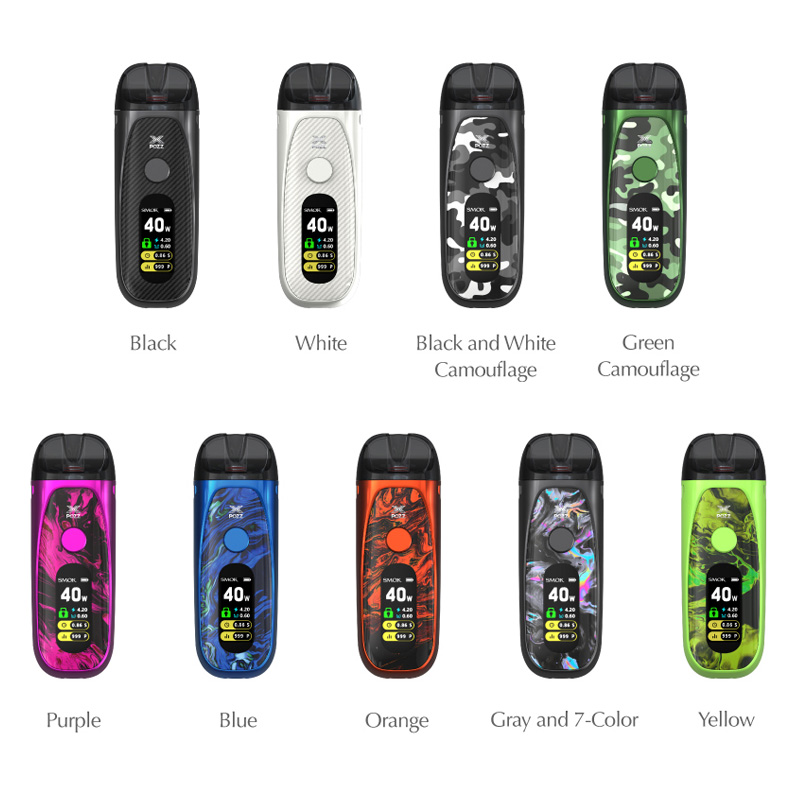 As for the SMOK Pozz X cartridge, it can store up to 4.5ml of vape juice. You can refill it by simply removing the rubber plug on the side. However, you won't be needing to do that much with its larger capacity. Now, the best part is that the pod does use the popular RPM Coils and you'll get two of them in the packaging. You can also choose to use the optional RPM RBA section as well. Lastly, you can adjust the airflow by twisting or turning the bottom of the pod. All in all, the Pozz X is a great addition to your collection, especially if you enjoy pod systems.
You may also like:
voopoo drag x plus kit price
voopoo drag 3 buy