Are you an enthusiast of the cheap vape tanks by VOOPOO? This time I'm gonna introduce their PnP Pod Tank, you may give it a shot if you like. Let's dive in for more!
VOOPOO PnP Tank is a diverse product that allows you to switch been a pod and a tank depending on your device. You can remove the 510 base to transform this piece of hardware into a pod that is compatible with the Drag S and Drag X. When the 510 base is connected, it is compatible with the majority of 510 thread-based kits. It can hold 4.5ml of your desired e-juice and you can easily refill the pod by twisting the 510 base.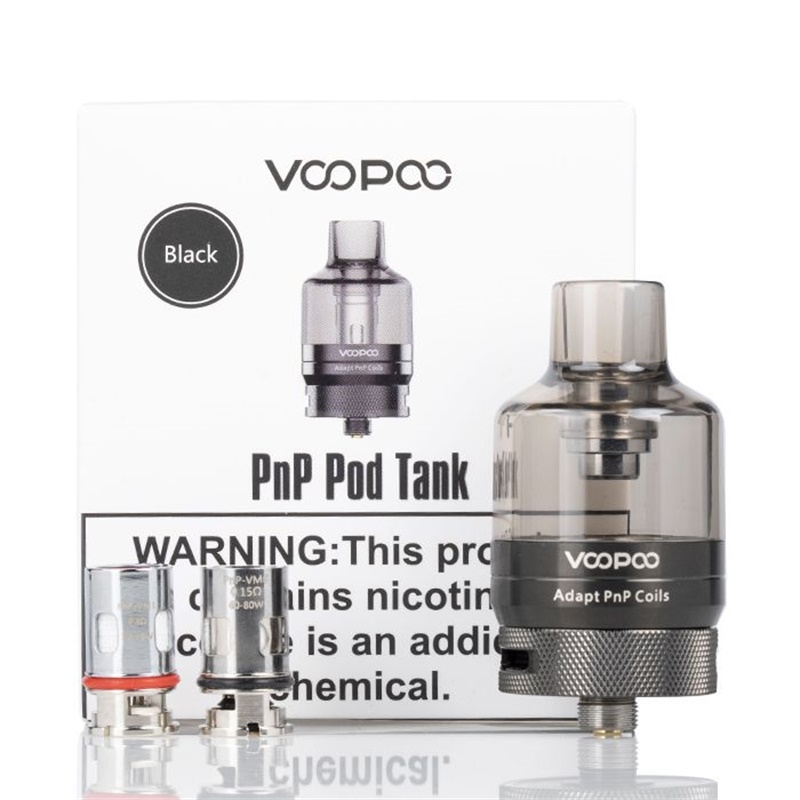 This pod tank is highly compatible with a variety of PnP coils and features a dual airflow design, with purchase you can get a 0.3ohm PnP-VM1 Coil and a 0.15ohm PnP-VM6 Coil. The new powerful magnets enable coil replacement or installing 510 base is an easy task. All in all, this revolutionary product is the ideal accessory that you need! Available in Black and Silver.
You may also like:
smok rpm 160 price
lost vape gemini hybrid review