As a fan of Lost Vape, I have many devices by them. The one I like best is their Quest Multi Kit, and today let's give it a look.
The Lost Vape Ursa Quest 100w Pod Mod Kit is ideal for sub-ohm vaping and is capable of a whopping 100W max output. Powered by a 21700 battery (sold separately), it combines the power of a sub-ohm kit with the style of a compact pod kit. The kit is equipped with the Ursa Boost Pod and Ursa Boost Pro Pod which are compatible with the Ultra Boost coils (two included) and the Ultra Boost Pro coils. To add to the versatility of the device, the kit also comes with a 510 adapter. With this adapter, you can attach almost any vape tank you want, giving you an extra layer of customization. Thanks to the advanced chipset, you have access to a range of output modes to customize the device's performance.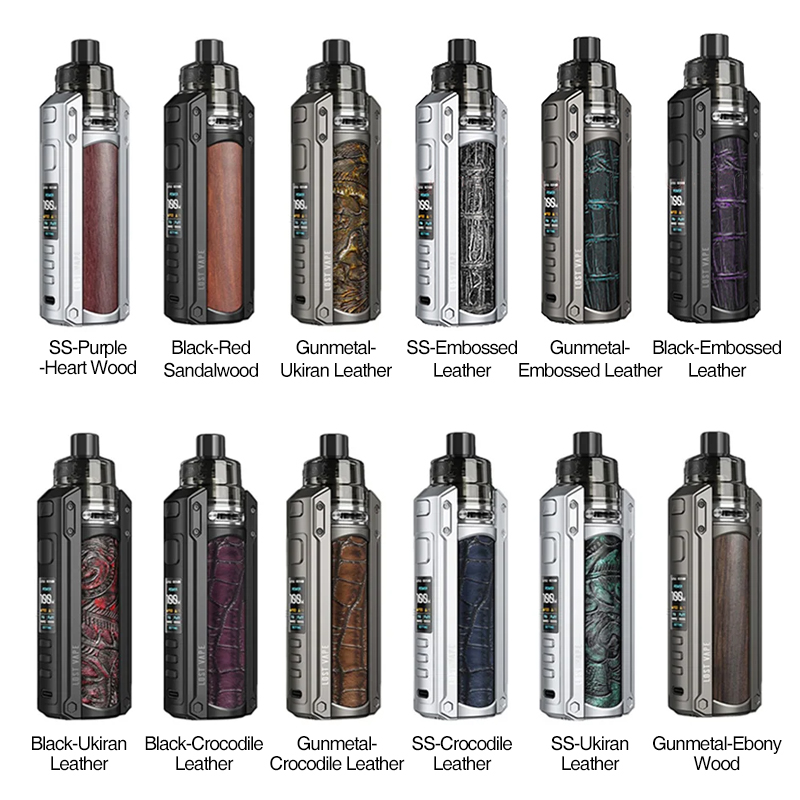 You can use Variable Wattage mode to select a power output between 5 – 100W, choosing between a more subtle or much more powerful vape. The innovative VPC (Variable Power Curve) mode lets you program your device to change the wattage in between puffs. So if you feel like trying out a range of vaping experiences, give VPC mode a try. Although the Ursa Quest Kit is designed for DTL (Direct To Lung) vaping, the wide range of compatible UB Pro coils means it can also be used for MTL (Mouth To Lung) vaping. The 0.2ohm and 0.15ohm mesh coils included are ideal for sub-ohm vaping, and we recommend using High VG e-liquids with them.
You may also like:
cheap argus pro vape
buy novo x pods