This time allow me to say something about Apex Mini Yocan, a new member of the Yocan Apex Wax Pen family tree. If you like it, just add it to your collection.
Intuitively, Apex Mini is another slim and concentrate vaporizer as you can learn from the poster above. Designers focused on keeping it compact and portable, and the result is possibly the smallest vaporizer available today. It is also featuring awesome functionalities with solid quality in which the biggest highlight is almost – Heating In Waves. As we know, Apex Mini is a variable voltage kit.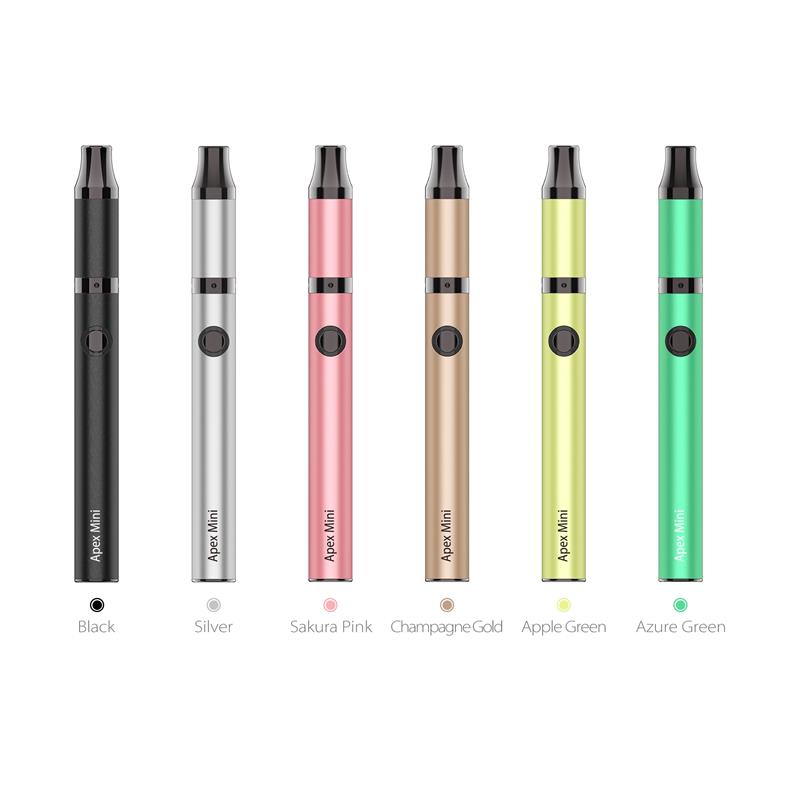 There are 3 voltage presets at 3.4V (White Light), 3.8V (Blue Light), and 4.2V (Green Light). Not only that, the working voltage outputs in waves after four seconds from 2.5V to your desired voltage in cycles, ensures you a fresh taste of concentrate at the whole session. Besides, Apex Mini Wax Vaporizer is equipped with the popular QDC coil, providing you with the purest experience. A 380mAh built-in battery in its small body can totally meet a common need.
You may also like:
buy smok arcfox discount
wotofo mdura pro kit review