Christmas is coming soon, are you looking for a decent Christmas Vape Sale? If so, why not check out the Nfix-Mate Kit by SMOK, it would definitely be what you want.
SMOK Nfix-Mate is the latest update to the Nfix kit. So, what does it have to offer? The first big change is the battery capacity, the Mate version has a 1100mAh internal battery compared to the 700mAh of the original. As you can see the other huge change is the styling as this now has a square shape. Like the original, the Nfix-Mate has a USB Type C charge port which can charge at up to 0.69A, and the full charge is stated as 90 minutes. You can adjust the output from 1-25W using the power button. There is however no fire button as this device has an inhale activated sensor which triggers the fire.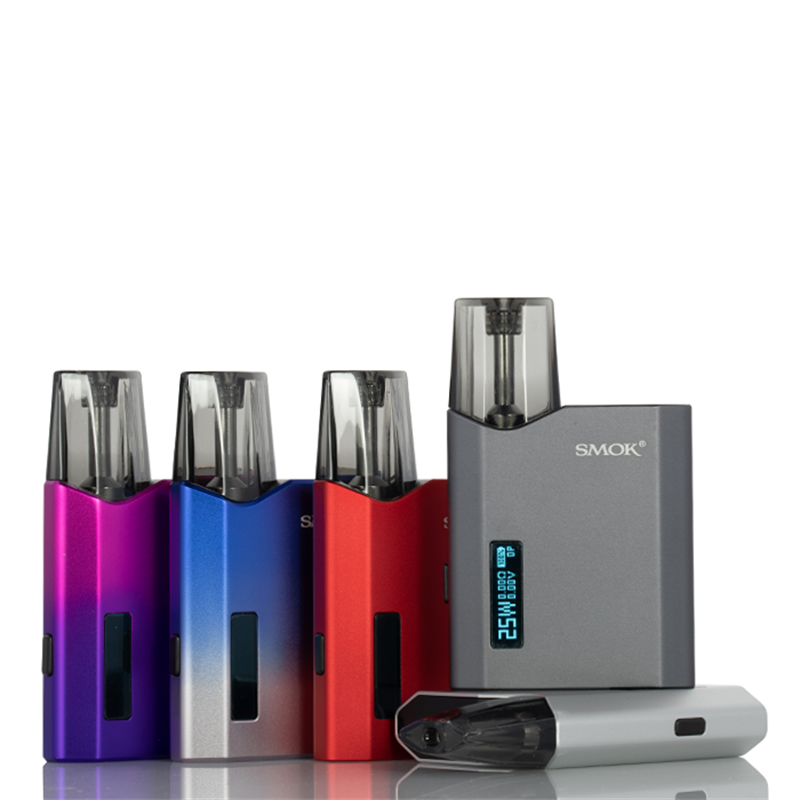 A 0.69″ OLED display is provided to keep on top of your vaping info. The nfix pods are refillable via the side fill port and are secured in the device magnetically. These have fixed coils which means you cannot change the coil you discard the whole pod instead. There are 3 pod variants on offer: DC 0.8ohm dual wire coil MTL pod (included in kit); Meshed 0.8ohm mesh pod (included in kit); SC 1ohm single wire coil MTL pod (available separately). Included in the kit is a lanyard and some dust cover caps to help protect the mouthpiece from dust and yukky stuff.
You may also like:
hyppe max flow cheap
novo 3 price